How to Sell a Food & Catering Business
18/12/2020

Selling Your Business?
Get Free Confidential Expert Advice
The food & catering industry is one of the most diverse and popular markets in the UK.
This umbrella term covers a multitude of tasty opportunities, including restaurants, cafes, and takeaways.
There are nearly 90,000 restaurants in the UK and together they are worth more than £38 billion.
Coffee shops & cafes are roasting up a storm too. There's no surprise that it is a sector which has seen rapid growth over the past decade. There are now over 7,000 independent coffee shops in the UK, and it is estimated that Brits are drinking at least 2 cups of the stuff a day.
There's another area we can't ignore - fast food & takeaway businesses.
From the family's favourite fish & chip shop to your go-to Chinese takeaway, there is an increasing trend for this type of dining, creating promising business opportunities for both new and experienced buyers.
If you have one of these businesses to sell, use this guide as your go-to for valuation advice, preparing for a sale, how to negotiate, and sealing the deal.
Valuing your Food & Catering Business
Valuing a food & catering business can be a complicated process.
But here's how it's done…
You will first need to break your business's assets down into two categories: its physical assets and its goodwill features. Together, these factors will create an accurate overall valuation.
Of course, your business's assets will vary depending on the food & drink services it offers.
However, as an example, let's look at typical assets in a restaurant's valuation:
Kitchen equipment; ovens, fridges, freezers, fryers & grills
Utensils, cutlery & crockery
Furniture; dining tables and chairs, shelves, booths & counters
Cash registers & Point of Sale systems
Property value, if owning and selling the freehold of your premises
For more information on selling a restaurant specifically – check out our guide here.
The condition your assets are in can have an impact on the valuation, as high-quality items provide better value for money. But, if you are found to be exaggerating their value it can potentially harm the deal, so be as accurate as possible.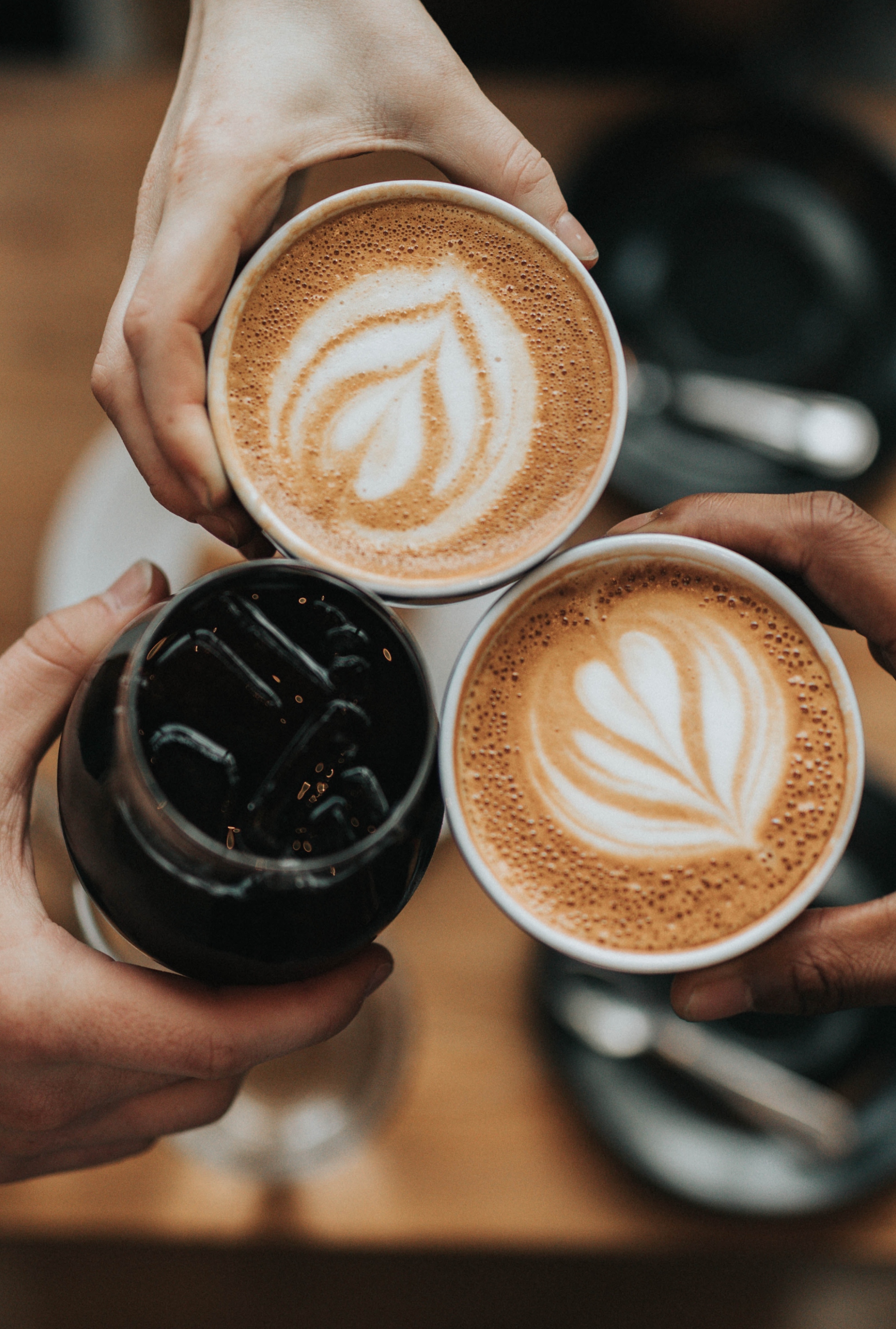 Once you have determined your business's physical assets, you must turn to the value of its intangible features – its goodwill.
Using a takeaway as an example, let's look at some goodwill features:
Average working capacity. This is calculated from the number of customers and orders per day/night. We recommend having data from the last 2 years on this
Reputation, proven through reviews on social media or TripAdvisor
Loyalty and motivation of staff
It is not uncommon in this industry for owners to have an emotional attachment to their business. We know that this can make it difficult for some owners to provide an unbiased valuation.
Therefore, to obtain an objective and realistic valuation, we recommend using a business broker.
At Intelligent, we have a dedicated expert team with years of experience in calculating the value of hundreds of food & catering businesses.
We use a tailored approach depending on the business's characteristics but using the same basic formula as shown below:


Adjusted Net Profit
This calculation takes into consideration any exceptional costs that the business has incurred. These exceptional costs are not considered part of the normal course of business and should therefore be excluded

Market Multiple
We analyse buyer behaviour and transactions regionally and nationally. We overlay our experience, sector knowledge and understanding of market trends to provide a real time market multiple

Assets & Liabilities
An asset is something that the business owns and is a key factor in determining the businesses value. These include such things as property, stock and equipment. A liability is the opposite of an asset and includes things such as loans, tax and mortgages
Preparing a Food & Catering Business for Sale
In this section, we have highlighted key areas for you to focus on when preparing your food & catering business for sale.
Not only will preparing ensure you get the best possible price, but it creates the conditions for a more efficient seller journey. It also makes you appear more professional and confident to buyers.
Repair any Damage
A sure-fire way to boost the price of your business is to ensure you have undertaken immediate repair and maintenance work.
It is a fairly simple remedy. A lick of paint in the bathroom, or having that crack in the front window fixed, really can go a long way.
Fixing these issues makes your business an attractive option to buyers, as if they buy your business, they can focus on its successful running as a new owner and not fixing the damage.
However, don't go over the top…
Although we recommend you undertake maintenance work, don't totally refurbish your site. The new owner will likely want to put their spin on the place - resulting in a waste of time and money.
Hygienic Environment
Top hygiene standards are expected in any business sale.
However, this is a crucial item to address when looking to sell your food & catering business. It is a relatively simple and affordable action, so it's worth spending some time on.
You can check the hygiene of your business yourself, or use a professional company to assess it, they may award you a certificate of cleanliness which would come in handy when impressing buyers.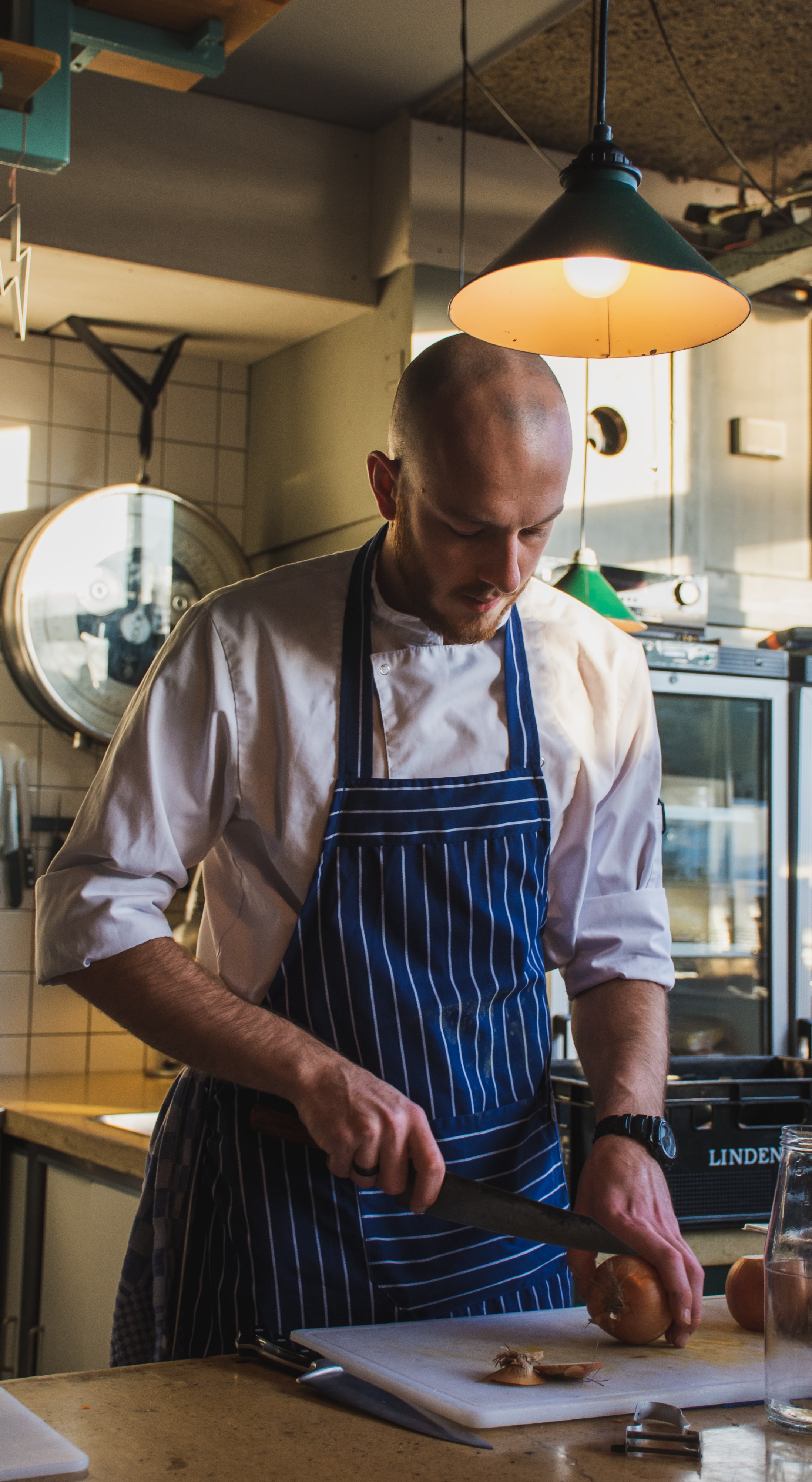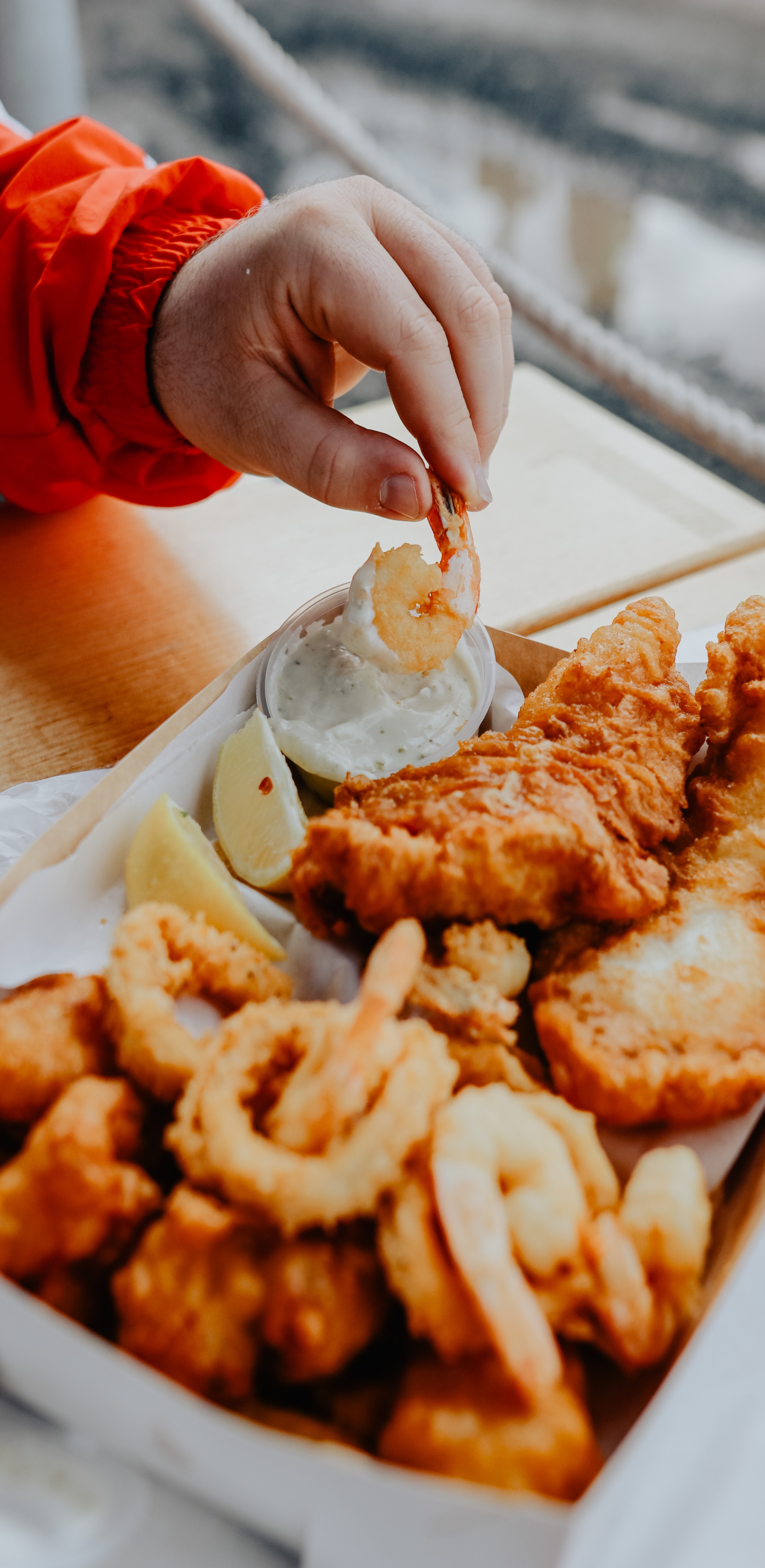 Important Documents
We recommend having at least three years of financial statements prepared, ready to show interested buyers (this usually happens at the enquiry stage).
Disclosing your business's financial health will assist buyers in their decision as to whether your business is a suitable choice for them.
The financial documents you will need:
Cash flow
Profit and loss
Balance sheets
The buyer will undertake due diligence which will highlight any discrepancies within your business's finances, so make sure you're truthful.

Other important documents to gather include:
A list of all assets, such as fixtures, fittings, and equipment
Up to date hygiene certificates
Other legal documentation, which may include leases, insurance, licences, and other permits that should all be fully compliant and up to date
Incorporation documents
Management structure
Employment contracts, which should be reviewed by yourself for the buyer's convenience and to guarantee a strong staff team will be in place
Stockist information, to demonstrate you have secure stockist relationships already in place
Management Structure
In the food & catering industry, it is common for owners to be responsible for much of the day-to-day running of the business. This can lead to the lack of a clear management structure beyond the owner. Some buyers can be put off by this as they may only be interested in businesses that can be operated from a distance.
Therefore, to make your business appealing to more buyers, it is important to have a clear operation and management structure.
Are you a hands-on business owner? Why not start delegating more responsibilities to your current managers and/or team leaders.
Negotiating the Sale
After successful enquiries and viewings (click here for a guide on how to manage queries) you're ready for the negotiation stage with your interested buyer.
As expected, the buyer will be probing into all aspects of the business but remember, you should be assessing their potential to own a food & catering business too.
During negotiations, not only will you be deciding on the sale price, but also officially what is included or excluded from the sale.
The agreements will be written down and both parties will sign 'Heads of Terms' or 'Letters of Intent' documents.
Essentially after doing this, the sale is finalised. But be aware - it isn't legally binding yet.
This document will include the final sale price, the sale's terms, and a thorough itinerary of everything included.
Payment Procedure
When considering payment, you have two main options:
The buyer may be able to pay upfront, or you could offer owner financing (this results in a larger total sale price).
This part is important –
It is crucial that you use a good solicitor. You will want to ensure you are protected legally throughout the sale as you may be at risk of a buyer default.
If you want a solicitor you can trust, we can help with that.
Using an Intelligent trusted partner, you'll save time and money. Sellers complete on average 4 weeks earlier than the industry standard and our negotiated savings are passed on in full.
After payment is arranged, the buyer will undertake due diligence checks.
For more advice on this check out our in-depth guide, but essentially it involves scrutinising your premises, finances, assets, liabilities, clientele and reputation, as well as external threats and competition.
Finalising the Sale
Hang on in there – this is the final stage of selling your business.
Once due diligence checks have been cleared, the buyer will be able to commit to a final, legally-binding 'Purchase of Business Agreement'. The contents of this document will look like the 'Heads of Terms' or 'Letters of Intent' from the negotiation stage.
However, if any issues arise during due diligence, it's likely the buyer would want to renegotiate. There is also the potential for the buyer to drop out of the deal at this point.
That's why we're reminding you to be honest from the outset.
A couple more documents to gather to take the deal over the line…
These are any necessary permissions from landlords and banks for the transfer of premises, equipment, and liabilities.
Once these documents are finalised and the money is transferred, you have officially sold your business.
Congratulations!
A note on the handover:
It can be immediate or transitional.
As you may guess, an immediate handover means an abrupt change in ownership of the business. The seller will no longer have anything to do with the business from that point on.
Conversely, a transitional handover is more gradual and allows for a smoother exchange of ownership. The transition period is to be decided between you and the buyer, it usually lasts a few weeks or months.
We recommend a transitional handover where possible. It is more attractive to buyers, as its more likely to result in successful new ownership.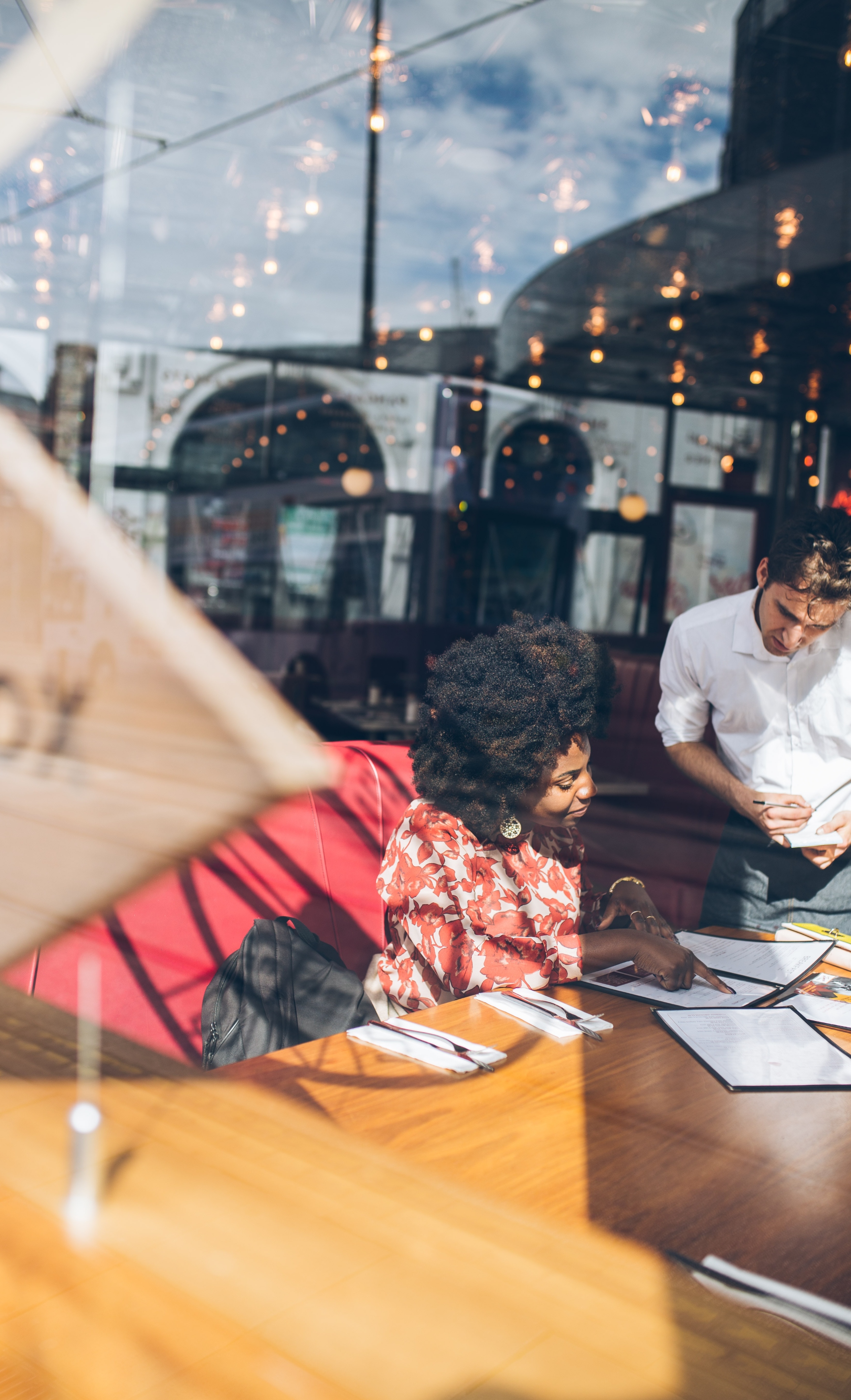 Related Guides
There you have it, your ultimate guide to selling a food & catering business.
It may seem like a long process, but a little preparation goes a long way, and it will help you to achieve the best possible sale price.
Selling with Intelligent, removes the stress so that you can focus on your business instead.
We have a dedicated expert team who will work hard to fully understand your business and what makes it unique, giving you peace of mind.
Why not get a free, instant valuation of your business via the tool below?
Get quick and easy insight into the real value of your business, without any obligations.
At Intelligent, all of our experts use a specific formula that will give you a free and highly accurate baseline valuation so that you've got a figure to work with that most realistically resembles the value of your business.