How to Sell a Café
06/11/2020

Selling Your Business?
Get Free Confidential Expert Advice
Coffee culture is a booming sector in the UK food and drink industry, making cafes and coffee shops one of the most popular types of business to buy and sell with Intelligent.
As of 2018, there were more than 24,000 coffee shops in the UK, including a mix of non-specialists, independents, and major chains.
This number is expected to keep growing in the coming years, with a predicted 32,000 coffee shops and cafes by 2023.
With growing consumer demand, now is a great time to sell your café or coffee shop.
Read on to find out how you can get started with your sale.
How to Value a Café
There are many factors involved in valuing the worth of a coffee shop or café, due to the many components involved in this type of business.
This is why we recommend using a business broker to obtain an accurate valuation of your café.
At Intelligent, we offer a completely free, no-obligation valuation of your business with our easy online valuation tool.
When you're ready to sell, our experts will refine this estimation further to obtain a highly accurate valuation that will ensure an efficient sale of your café.
Our team will analyse your business's finances and external factors, in order for us to obtain and use the correct digits in each section of the formula, thus providing a precise valuation.
Our formula is as follows: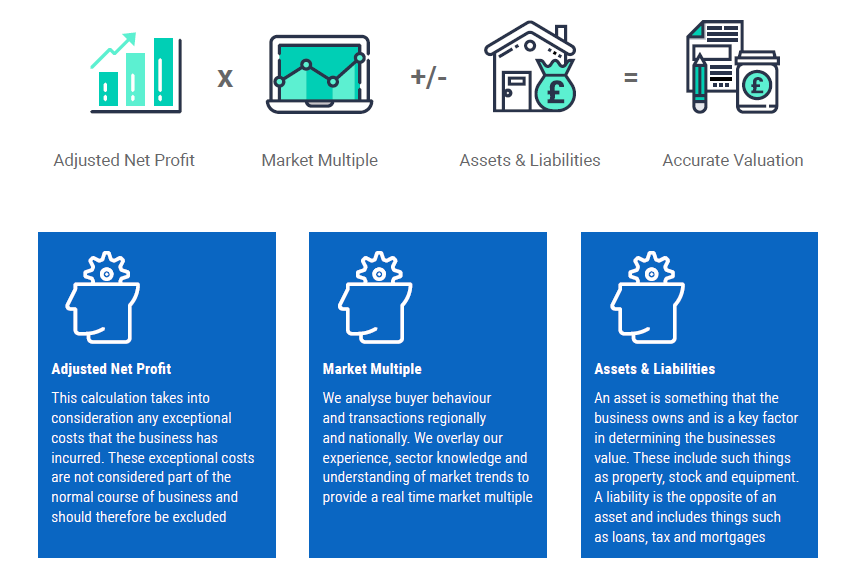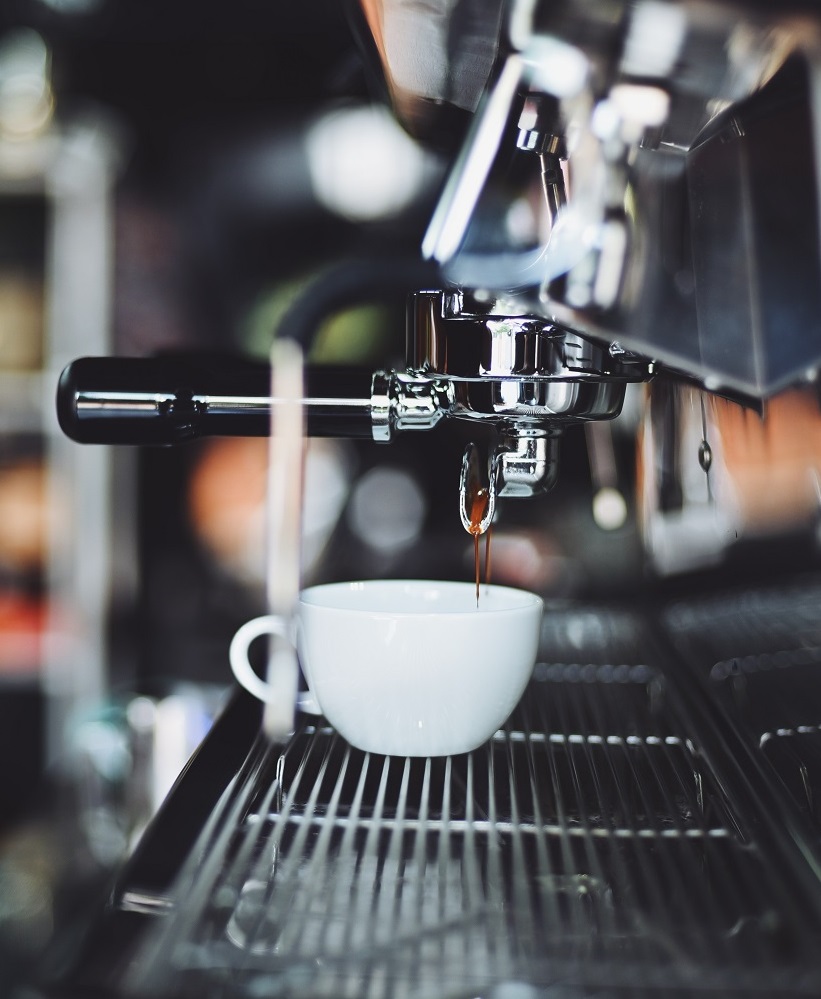 Want to know which assets you will need to provide to your business broker?
The following list is not exhaustive, but highlights the typical items you will include in your coffee shop valuation:
Coffee machines
Ovens
Sandwich press
Microwaves
Professional cookware
Crockery
Cutlery
Fridges
Freezers
Tables
Chairs
Point of Sale system
Lighting
Decorations
You will also need to value the cost of your stock, such as coffee beans, drinks, menu ingredients, takeaway cups, and sugar.
You can either include this in the business's asking price or add it as a bolt-on, known as +SAV (+ Stock at Valuation).
However, intangible assets are another key component of valuing your café.
A crucial example of this is the goodwill that you will have accumulated during your ownership.
Goodwill is the portion of your valuation that represents the value of your café or coffee shop's brand name, your loyal customer base, your strong customer service and relations, any proprietary technology, and your positive employee relations.
If you'd like to know more about business valuations and our top tips for getting the best price possible, read our dedicated guide.
How to Prepare Your Café for Sale
We've gathered the do's and don'ts of preparing your café or coffee shop for sale, to ensure your seller journey starts off without a hitch.
Repair any Damage
Fixing any issues and making sure your café is presented at its best level will go a long way in attracting buyers.
This could include painting walls for a quick refresh, repairing any maintenance issues, or replacing any broken items.
A moderate investment could soon prove worthwhile, as an immaculately maintained business is one less hassle for a new owner to worry about.
However, you should avoid going overboard.
We advise against purchasing any brand-new coffee machines or other expensive equipment, as you almost certainly won't recoup the cost in the sale.
Likewise, don't carry out an expensive refurbishment just before placing your business on the market.
The buyer will probably have their own unique vision of how they want the café or coffee shop to look and feel.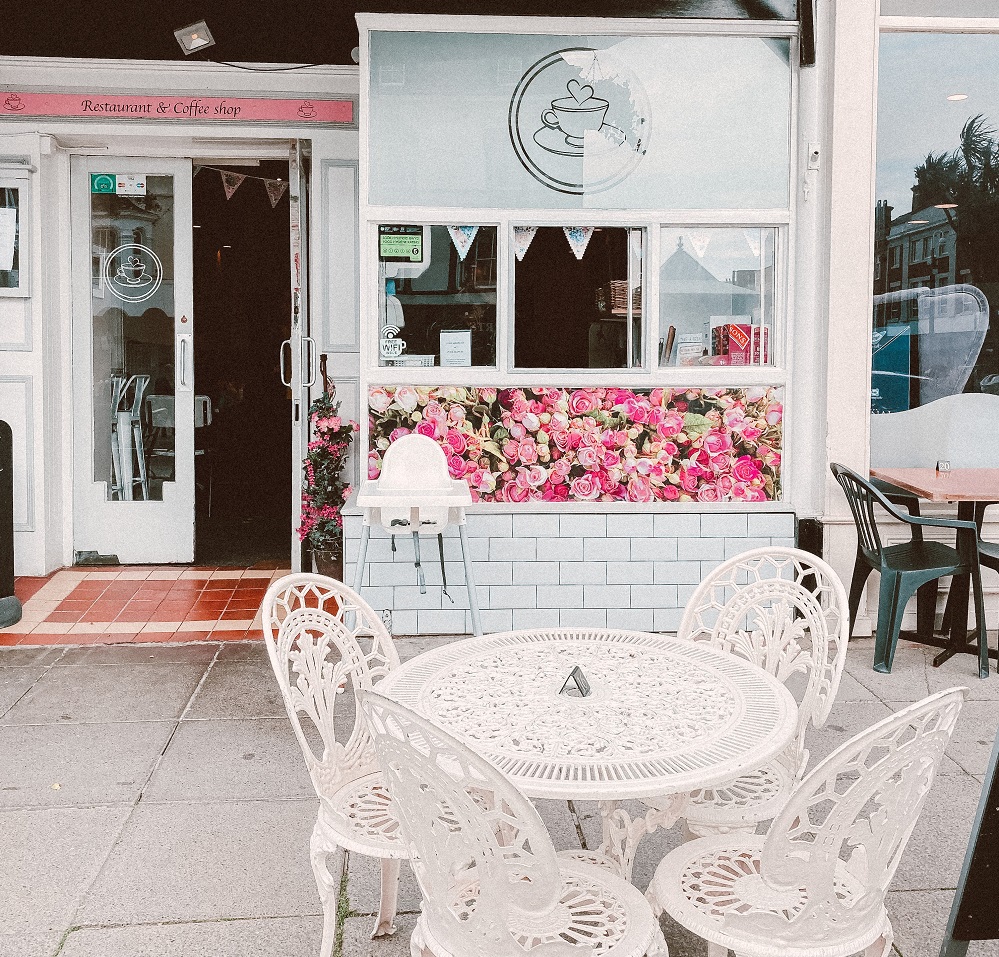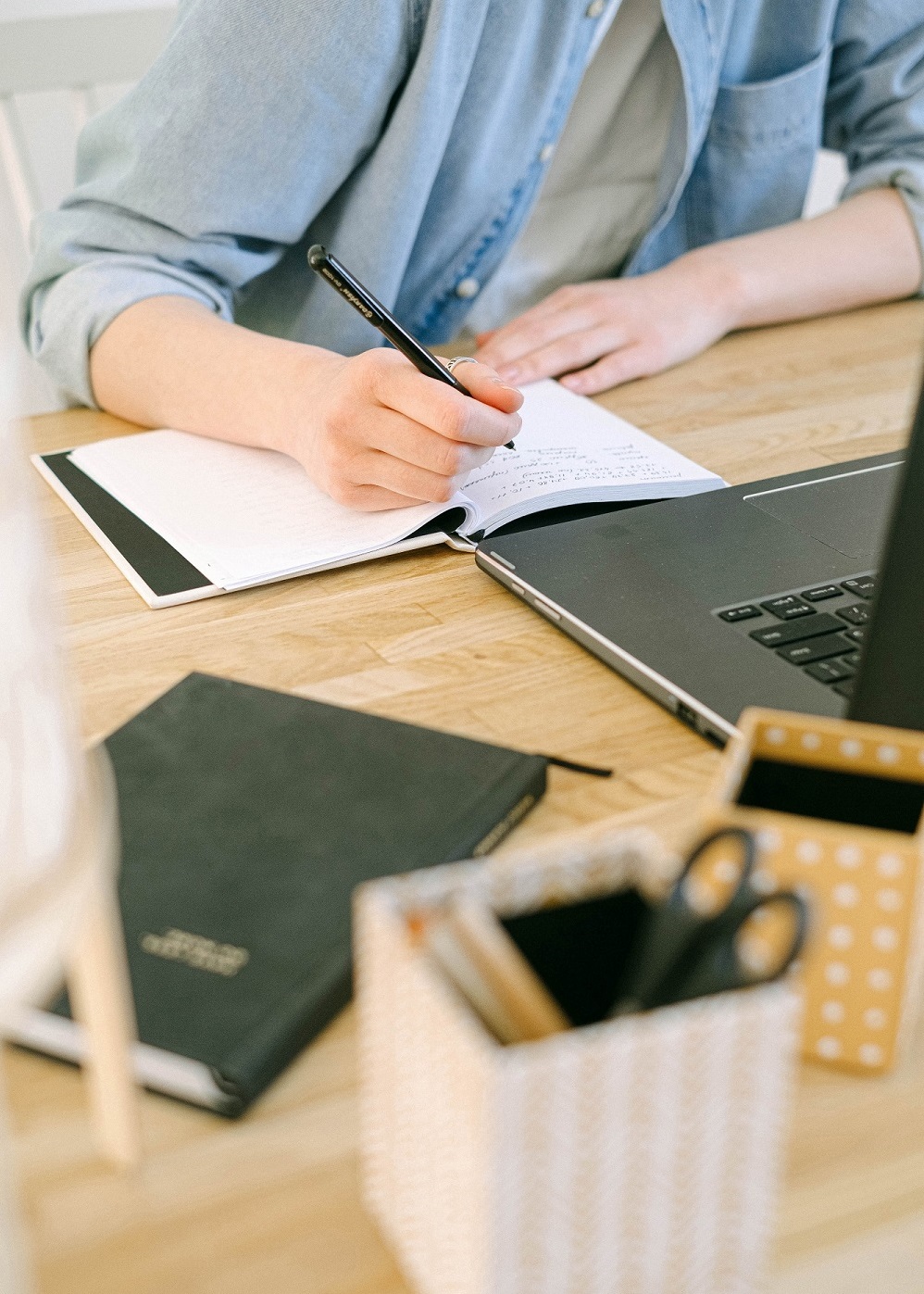 Get Your Finances in Order
Interested buyers will want to see three years of the following financial statements and accounts from your business:
Cash flow
Profit and Loss
Balance sheets
This is crucial because it allows an interested buyer to easily see the financial health and stability of the business.
They can then make a decision as to whether it is a viable option for their budget and needs.
And remember to always be completely transparent with your business's finances, because the buyer's due diligence process will instantly highlight any discrepancies.
Organise your Stock and Inventory
It is vital to review and write up a list of the following items:
Fixtures and fittings included in the sale, e.g. fridges, freezers, furniture, lighting
Equipment list, e.g. coffee machines, ovens, sandwich presses, blenders

Stock list, also known as an inventory, e.g. coffee beans, food ingredients, tea leaves
This will assist you later in the sale process when you are discussing with the buyer exactly what will be included in your agreement.
Gather Your Documents
You should collate all the important documents which your buyer will want to see to understand the full picture of your business.
This includes:
Food hygiene certificates
Other legal documents, e.g. leases, purchase and distribution agreements, insurance, licences, and permits
Incorporation documents
Management structure

Employment contracts
Buyers will also expect to see information about your stockists to demonstrate you have all the right processes and relationships in place.
This is highly attractive to a buyer as it saves them having to do the research and set up stockist relationships themselves.
Important stockist information will vary according to each café and coffee shop, but is likely to include:
Where you source your coffee beans
Where your tea bags and leaves come from
Food menu ingredients
Bakery items and sweet treats

Drink ingredients, such as fruit, sugar, cordials, and syrups
It is also useful to provide information on the number of visitors to your café per day, so that interested buyers can calculate whether they can make the business profitable for them or not.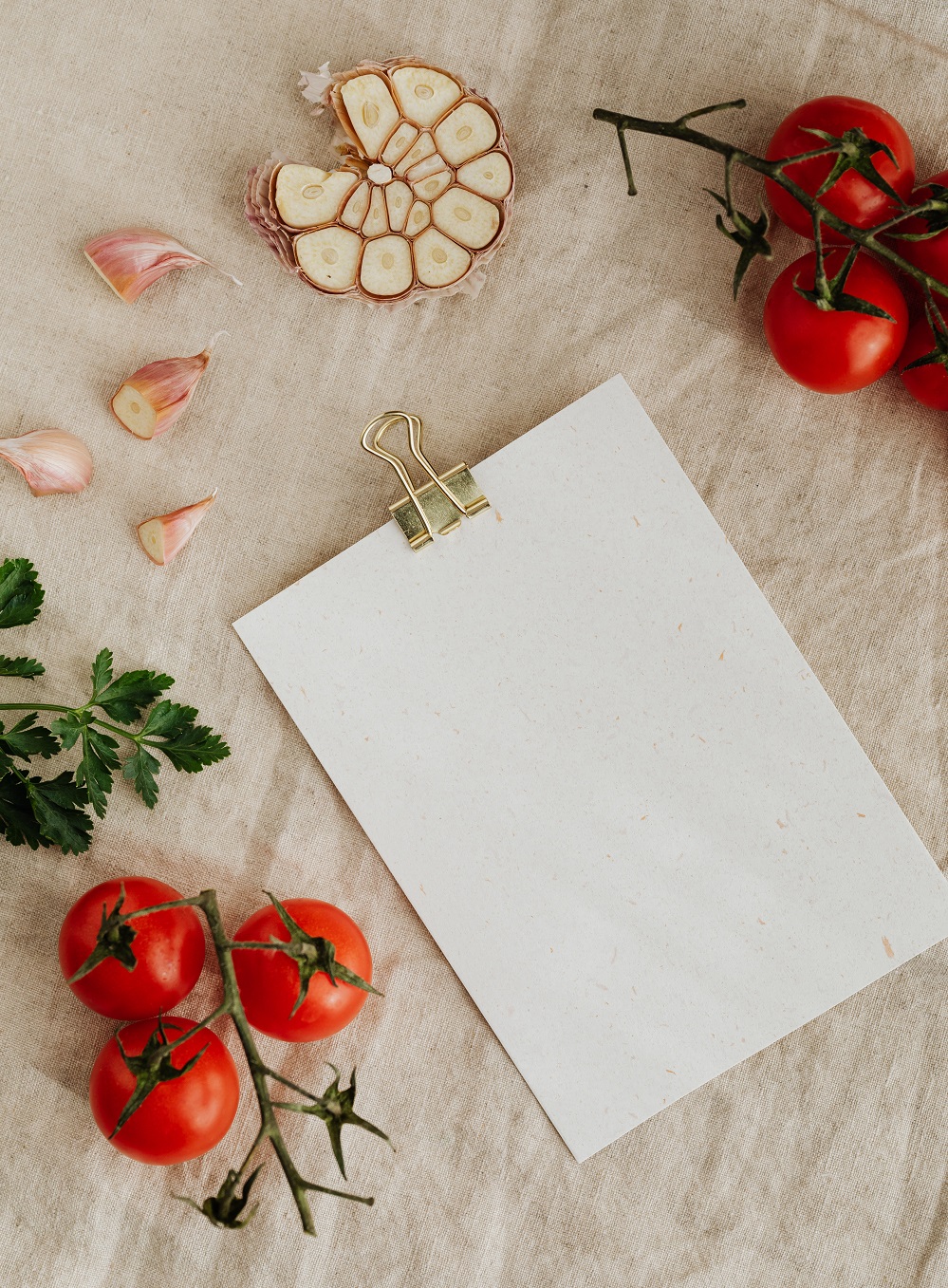 Negotiating the Sale
After your successful enquiries and viewings, you will enter the negotiation stage of your café sale.
The buyer will ask questions and make an offer, but do remember that this is a two-way process.
You should also be asking the buyer questions to ensure they have the necessary skills, motivation, and financial capability to operate the café.
Once you have both agreed upon an offer for your coffee shop, your buyer will conduct their due diligence checks.
To do this, their solicitor and accountant will closely examine your business, including your café premises, financial statements and accounts, assets, documents, assets, liabilities, reputation, strengths, weaknesses, opportunities, customer demographics, external threats and competition.
You will both sign a Heads of Terms document, also known as a Letters of Intent.
These are not legally binding but provide an important framework to finalise negotiations.
This will include not only the sale price, but also the terms of the sale and what is included in the price.
It's important to be incredibly thorough whilst drafting this document, not emitting any detail.
Typically, you will include some or all of the following items, depending on the negotiations between yourself and the buyer:
Premises, including any freehold or leasehold legalities
Equipment, such as coffee machines, ovens, microwaves
Fixtures and fittings, such as fridges, freezers, storage, lighting
Stock, such as coffee beans, tea bags, food, drink, packaging
Other utensils and inventory items, such as cutlery, crockery, furniture, artwork
Marketing material, such as website, social media channels, leaflets, posters
Liabilities, such as outstanding debts
The amount, condition, and value of each of these items will determine the ultimate sale price of your café or coffee shop.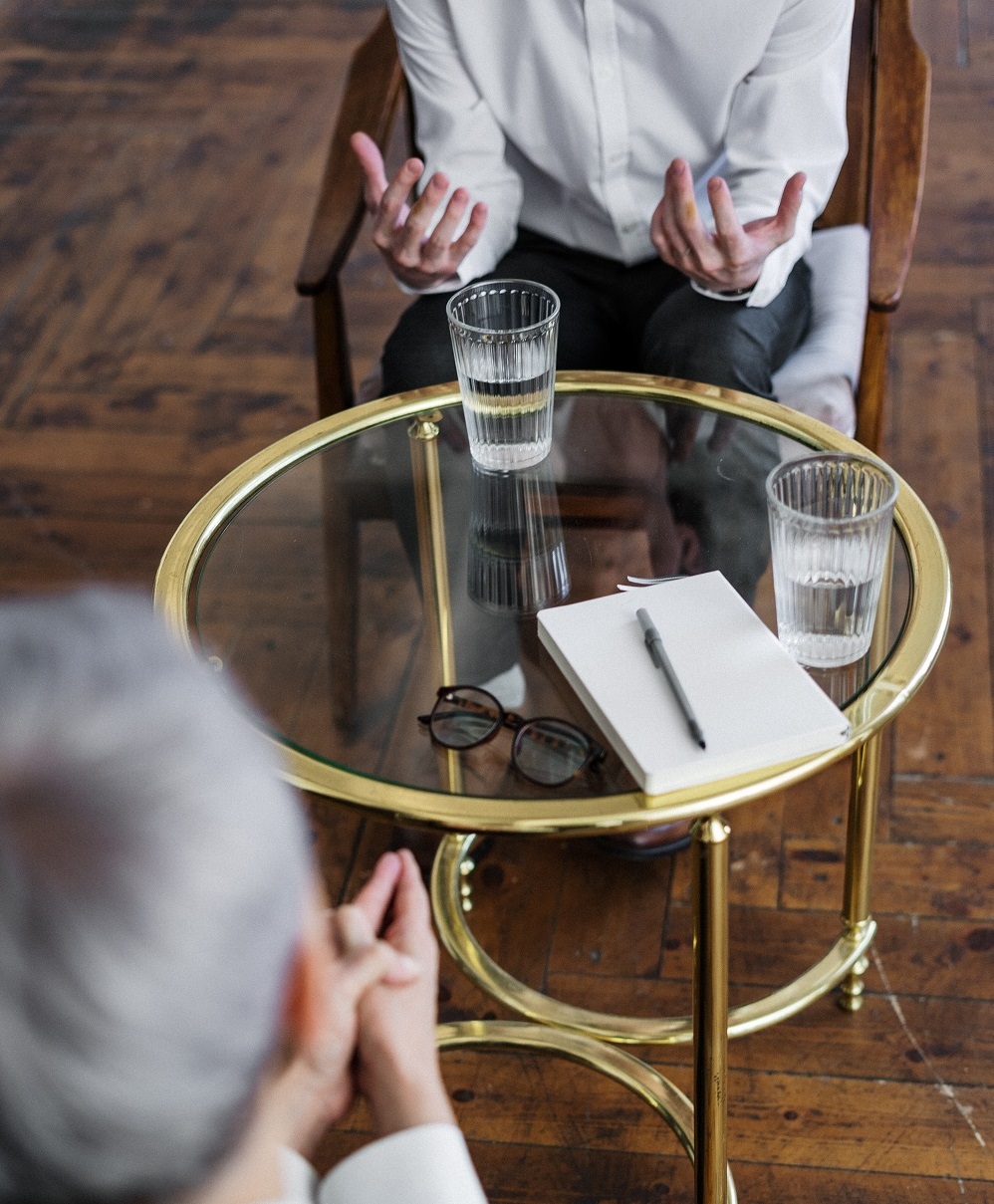 You will also outline the payment procedure.
This might be done in one lump sum, or you could negotiate a bigger sale price in exchange for allowing a payment plan, known as owner or seller financing.
It could be an ideal compromise, but it is potentially detrimental to yourself because you will have to wait for the money in stages.
This will be an issue if you intend to use the sale money to finance a different business venture, assets, or lifestyle change.
It also puts you at the risk of a buyer default, so make sure your solicitor provides protective legal advice.
Finalising the Sale
At last, you reach the final stage of the sale of your café or coffee shop.
If the buyer's due diligence goes well, they will most likely commit to a final, legally-binding Purchase of Business Agreement which closely matches the Heads of Terms signed earlier.
If their due diligence checks reveal any issues, they may instead seek to renegotiate the price and/or terms, or even walk away from the deal together.
This emphasises the need to be fully honest about your café and its finances when marketing your business and negotiating with the buyer.
That's not all, however.
Be sure to gain consent from any landlords or banks for the café's transfer and its related premises, equipment leases, bank loans, and overdrafts as soon as possible to avoid any unnecessary delays.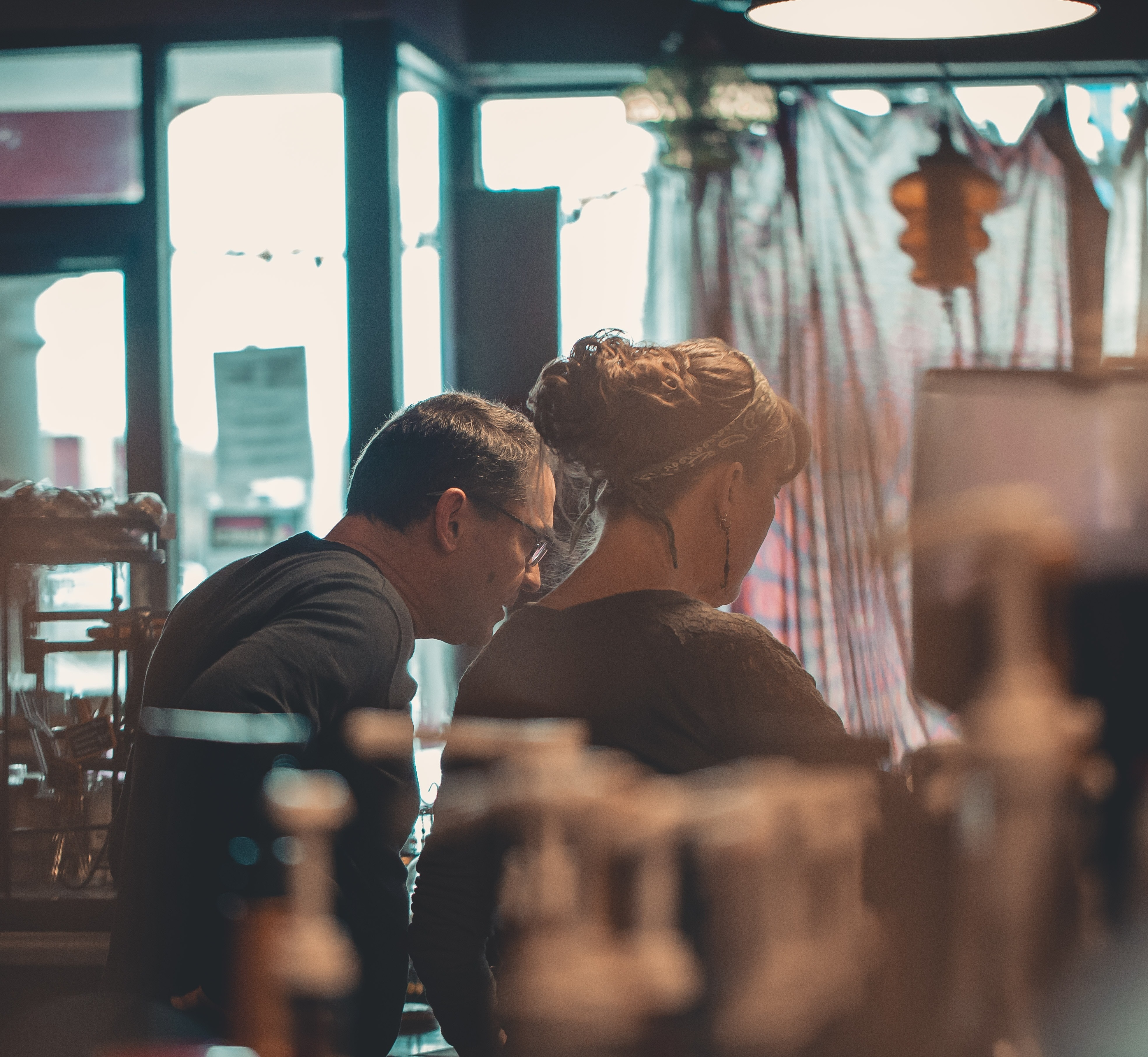 After the above documents are arranged and the money is paid, you have officially transferred ownership of your café!
Most coffee shop or café sellers offer a transition period to their buyers.
This is when you stay on with the business for agreed amount of time to teach the new owner everything they need to know about running your café.
The exact duration varies, but it will typically be in the region of a few weeks to a few months.
We highly recommend offering a transition period if your circumstances allow it.
This is because a transition period makes your café more attractive to buyers by giving them peace of mind.
By giving a smooth handover of business operations, you will ensure your café or coffee shop will be left in safe hands and on the path to future success.
Hopefully you now feel reassured that with some organisation and planning, the sale of your coffee shop is an entirely feasible task.
By selling with Intelligent, we will work to fully understand your business and take away most of the burden of your sale.
Running a café is a demanding task, so you will instead be free to carry on running a successful business.
Why not get a free, instant valuation of your business with the tool below?
Hopefully, you now feel reassured that with some organisation and planning, the sale of your coffee shop is an entirely feasible task.
By selling with Intelligent, we will work to fully understand your business and take away most of the burden of your sale.
Running a café is a demanding task, so you will instead be free to carry on running a successful business.
Why not get a free, instant valuation of your business with the tool below?
Get quick and easy insight into the real value of your business, without any obligations.
At Intelligent, all of our experts use a specific formula that will give you a free and highly accurate baseline valuation so that you've got a figure to work with that most realistically resembles the value of your business.