10 Steps to a Higher Valuation
28/09/2020

Selling Your Business?
Get Free Confidential Expert Advice
Step 1: Increase Profitability
The most common way of valuing a business involves taking your net profit and applying a market-driven multiple.
Therefore, increasing your business's profits will directly impact its value.
Whether it is driving increased sales or cutting back on unnecessary costs to drive up profit margins, devise a plan with increased profitability as your main goal.
Step 2: Get Your Books in Order
A lot can be deduced about a business from its financial figures. Whether you are valuing your business with a view to sell, obtain a loan or secure investment - your business's accounts will be crucial to maximising value.
Whether you handle your books in-house or outsource them to a third party - now is the time to ensure that what is down on paper matches what is happening in reality. Ideally, you should have at least three years worth of accounts available.
Step 3: Stay Updated
Ten years ago, if someone was looking for a business like yours, they might turn to the Yellow Pages or flick through some adverts in their local paper.
Now, if you are not online, you are not visible to your potential customers.
Setting up social media pages and a simple website shows that you are paying attention to what your business needs to be successful.
Step 4: Solidify Your Management Structure
Here is a question for you; if you were to stop going to work tomorrow, would your business still run as normal?
A lot of small business owners are also key employees, but putting a management structure in place that does not involve you, or at least minimises your involvement, will make your business far more valuable.
Step 5: Document Your Processes & Systems
If it is not possible to wholly remove yourself from the day to day operations of your business, then it is time to start documenting the daily procedures that keep things ticking over.
A business that is already set up for an easy, seamless handover is much more attractive, making it much more valuable.
Step 6: Diversify Your Customer Base
Loyal customers are fantastic, they bring in regular and reliable income that every business needs. However, being largely dependant on one or two high profile customers can reduce the value your business holds.
This does not mean you should pull away from securing larger contracts where possible, but introducing a range of clients will make your business both more secure and more valuable.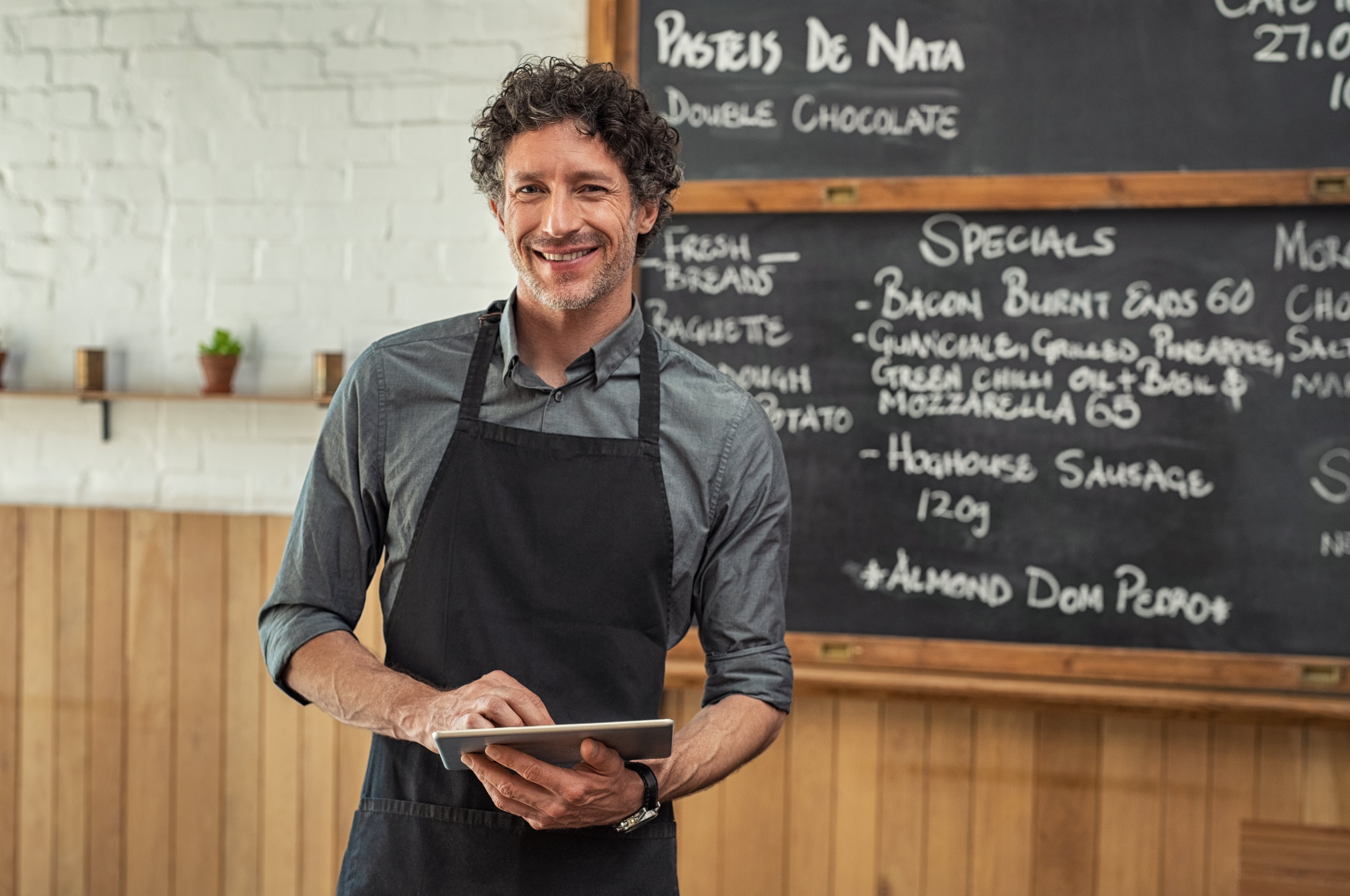 Step 7: Upskill Your Workforce
At the heart of every great business is its employees. A strong, highly trained team can be a real driver in the value of a business.
Focus on building and retaining a valuable, passionate team, investing in regular training and development where you can. You will find this has positive knock-on effects across your business - not just on its value!
Step 8: Set Yourself Apart
What makes your business special? Why, for example, should someone pay more for your cafe than the one five minutes down the road?
Making sure your service offering is unique is the key to unlocking a higher valuation. Make a list of your local competition and ask yourself how what you do is different. Your answer may be 'nothing' for now, and that is fine, but making your business stand out from the crowd will increase its potential market value.
Step 9: Demonstrate Future Growth
When a business is being valued there is one main question being answered; how much would someone pay to own this?
Research shows that a business buyer wants to see a return on their investment within two to three years of purchasing a business.
Putting together a clear, realistic growth strategy demonstrating how your business could be grown over the coming years demonstrates the potential waiting to be unlocked - making it a more valuable proposition.
Step 10: Think Like a Buyer
Imagine you were buying a business, what would you be looking for? Making your business as attractive as possible is critical in a competitive market.
Whether it is giving your premises a fresh coat of paint, re-organising your storeroom or tightening up some internal processes, the little things can go a long way.
At the end of the day, a business is only worth what a potential buyer would pay for it, so demonstrating past success, a strong and stable business and future growth opportunity can be the difference between a mid-range and a high-range valuation.
Related Guides
Now you know the 10 steps that can lead you to a higher business valuation.
Looking for a business valuation? Use our free valuation tool and receive a quick and easy business valuation, no strings attached.
If you're interested, we can help you with selling your business.
Looking for more guides and insights? You can find them in our Knowledge Hub.
Get quick and easy insight into the real value of your business, without any obligations.
At Intelligent, all of our experts use a specific formula that will give you a free and highly accurate baseline valuation so that you've got a figure to work with that most realistically resembles the value of your business.