How to Take Your Business Online
14/04/2022

Are you a small business owner wanting to launch your business online but unsure how? With the help of friends at Audience, who have pulled together this guide, you will know how to create a website and have an all-important online presence in 6 steps.
But how do I make a website?
Conveniently, it's easier than ever. There are many services to help you build your website, some options include, wix.com, squarespace.com, uk.godaddy.com, shopify.co.uk, and WordPress.com. All these services are simple to use and no knowledge of internet language or coding is needed.
Having a website benefits small businesses in many ways, notably the reach to customers and the freedom of hours, as your business is no longer restricted to opening hours to take orders.
Once your website is set up, you should consider SEO... don't worry if you don't know what that is, we've got a guide to help, check it out here.
To have a website you must first have a domain name.
1. Choose a Domain Name
Choosing a domain name is the first step in taking your business digital. Ideally, you'd want your domain name to be the name of your business, it usually costs around £10 to register a domain name for a year.
To register for a domain, you'll need to use a domain buying platform. Shopify offers a service to buy and manage custom domain names; this is handy as if the exact domain you want is taken, you can use it to research alternative names. You can even look at extension options such as .com or .net.
Your domain name is important so take note of our top tips:
.com is the most powerful extension so this should be your first choice
Avoid unnecessary numbers and hyphens
Using a local extension like .uk works well for non-international businesses
Make sure the domain name you want isn't trademarked, this could land you in legal hot water!
2. Create Your Website
The next step is to start building your website. For this, you must choose which platform will host your content.
If you're not sure which platform would be best for your business, first figure out what it is you want to achieve through your website. It may be that you want a blog based site to share your work and to take bookings, for this it would be best to use something like WordPress. Alternatively, if you want to sell products directly from your site, we recommend using an e-commerce platform such as Shopify or Wix.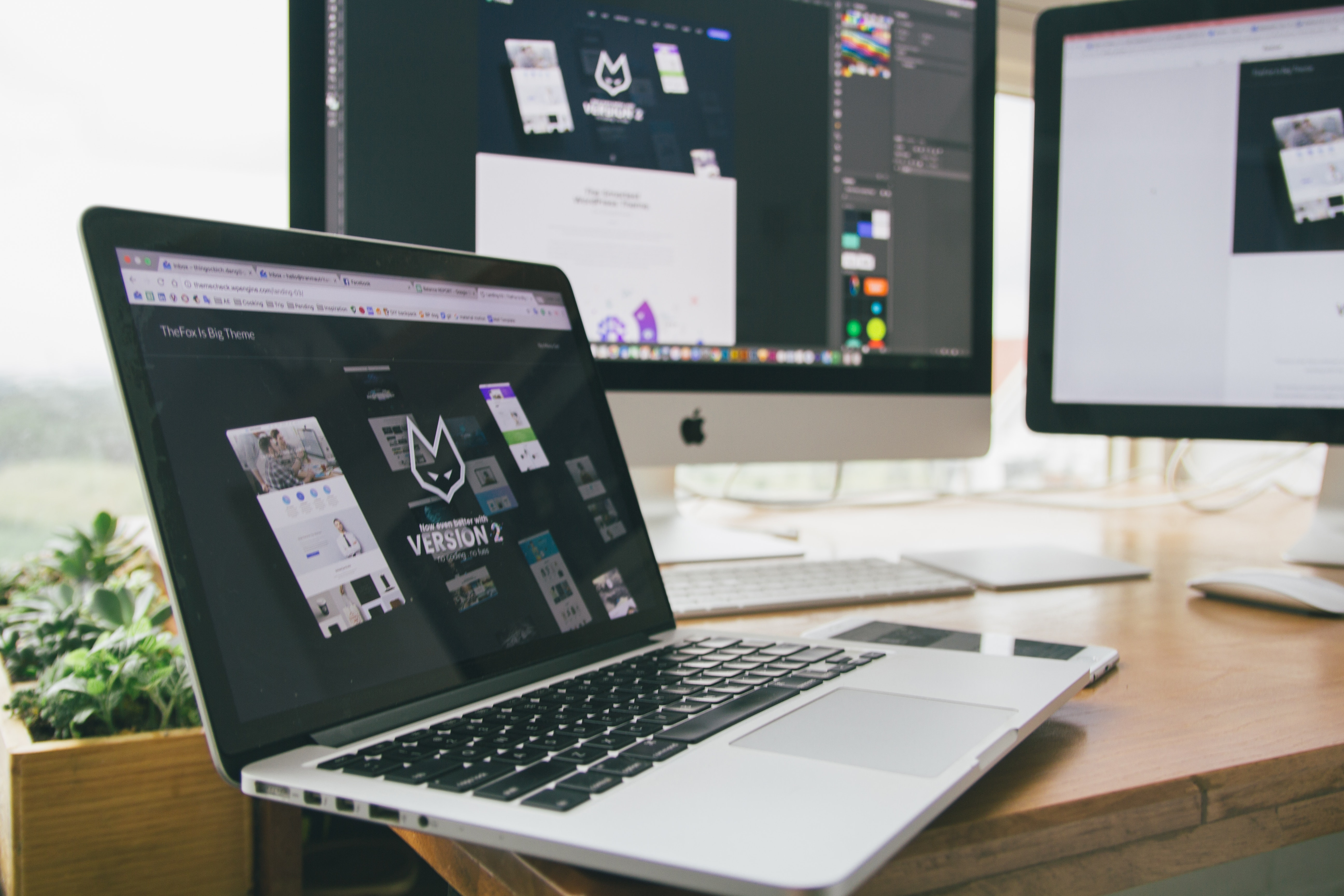 3. Design Your Site
Don't be scared by this, your website building platform will likely have themes or templates for you to choose from. To start with, we recommend picking a simple theme – you can personalise your site later.
You want your site to reflect your brand's personality, but also ensure it's easy for customers to navigate.
Most platform templates allow you to use your own logo, change fonts and colours, add social media links, display an e-mail sign up form, and host a gallery area.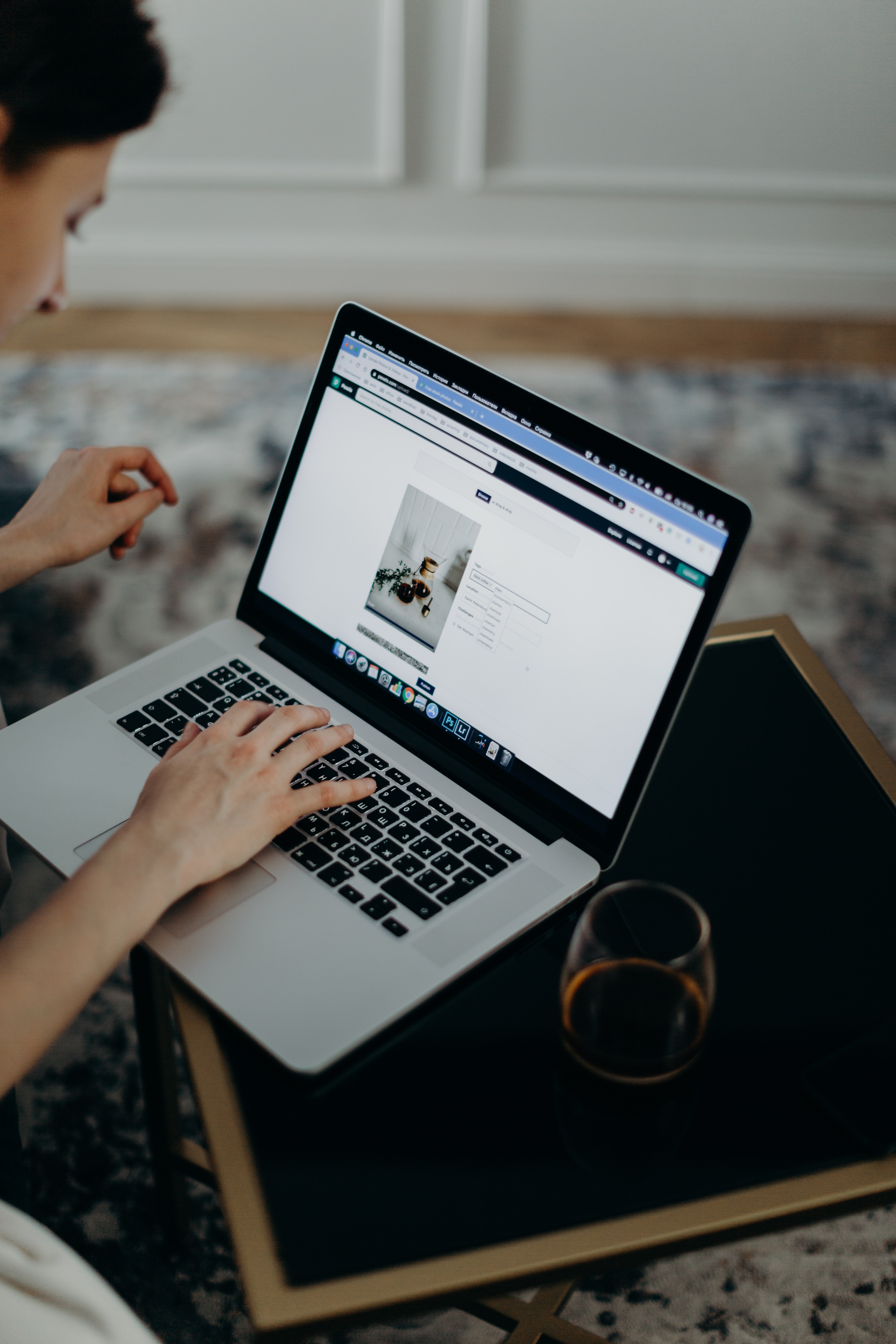 4. Add Content
Content is of course crucial to having a successful website. It's how you will showcase your products/services and entice new customers. Although your chosen platform will likely allow an unlimited number of pages, there are an essential few which you should ensure you set up first. These include:
A homepage – provide a brief overview of your business, what it offers, some pictures or a video
An about us page – it's a good opportunity to tell your business's story here, perhaps show the faces and names behind the brand, a personal touch
A products/service page – here you will display your products and direct people on how to purchase them. Instead, if you offer a service, use this space for images or videos of your work, you may also want to include positive testimonials
A returns procedure & policy page – this is your chance to show your consideration towards your customer and their purchasing experience. Usually, online customers won't make a purchase until they familiarise themselves with the return policy
A FAQ page – answer any questions you usually receive/predict you will get asked. Remember, common issues arise commonly, so this page should save you some time in the future
A contact us page – for customers to be able to contact you, put a business e-mail address and contact number here. It's also a good place to add links to your social media
Wondering about payment for products? Fortunately, most website building platforms make this simple too. They usually offer an option to integrate different payment gateways, so your customers have an option for how they want to pay, such as with their bank card or PayPal.
5. Avoid Potential Legal Issues
Remember, you may not be operating from a physical unit, but you must still follow standard legal procedures such as tax and licensing rules. Below we've highlighted some website specific areas to think about.
It's good practice to display and utilise 'Terms of Use'. These are the terms and conditions upon which users of your website must abide by. These terms should include any appropriate liability disclaimers.
Be aware of copyright issues, for example, you can't lift other people images or direct text. If you want to link somebody else's website to yours, make sure you ask permission first.
If you collect any data from your user, make sure you're honest about it. Cookies, for example, track what users do on your site, so provide a statement to let them know, whilst also providing an option for them to deny permission. If your website is data-heavy ensure you comply with the Data Protection Act 2018, and GDPR rules (click here to read more on this).
6. Tell People About the Digital Launch
It's all well and good to have an online business, but not if people don't know about it. Once you're live, you should try to push your new site to as many people as possible, those who already know about your business and those who don't.
Use your current online channels to let people know, this way you can easily provide a link to your website. You may send an e-mail to existing customers to alert them, or you may post on social media to announce the launch.
If using social media remember to tailor your posts to relevant audiences, for example, your tone on Instagram should be more fun and casual than on LinkedIn.
So that's it, a guide on how to take your business online. If you would like a little more help with building a website, Audience offers a full web design service. Contact them at hello@getaudience.co.uk for a free quote.
Remember, don't worry about customising your website too much at an early stage. The important thing is to get your site live and filled with content.
Wondering how much your business is worth?
Find out today with a FREE online valuation.
Get quick and easy insight into the real value of your business, without any obligations.
At Intelligent, all of our experts use a specific formula that will give you a free and highly accurate baseline valuation so that you've got a figure to work with that most realistically resembles the value of your business.