How to Sell an Online Business
15/01/2021

Selling Your Business?
Get Free Confidential Expert Advice
Here at Intelligent, we have seen a large spike in the number of buyers looking for online businesses in recent history.
This is largely due to the rapidly increasing consumer demand for such services, as well as the flexible lifestyle that is often associated with running them.
Common businesses in this sector include eCommerce, dropshipping sites, Amazon FBA sellers, mobile phone apps, lead generation sites, affiliate sites, and Saas businesses.
Looking at eCommerce alone, 87% of UK households made online purchases in 2020 according to the Office of National Statistics (ONS), making it the greatest online purchase penetration rate in the past decade.
In fact, the UK is widely viewed as having the most advanced eCommerce market in Europe, with the ONS reporting £688.4 billion of revenue in 2018.
During the first Covid-19 lockdown of 2020, approximately 85,000 new online businesses were founded, according to research by Growth Intelligence.
Although the fashion and apparel sector is the most renowned within this industry, manufacturing, food and drink retail, agriculture, fisheries and industrial food production, and pharmacies are quickly picking up speed.
However, selling an online business is quite different from putting a physical business on the market, so read on to find out how you can get started.
How Much Can You Sell Your Online Business For?
Before we explain the process of selling an online business, we need to look at its valuation.
Differences Between Valuing an Online Business VS a Physical Business
Financial figures play a major role in all business valuations.
Other than this, valuing an online business is vastly different from putting a price on a physical business.
That's why we recommend getting advice from an expert, such as a business broker or transfer agent.
A key difference between these two different types of business valuation is the lack of importance of location in an online business's sale.
A brick-and-mortar business's location is crucial to its valuation, in that a higher level of footfall is seen as improving a business's value.
The equivalent to this in the digital world is an online business's level of traffic.
If you can demonstrate a high and consistent volume of traffic, you will usually be rewarded with a greater valuation.
Costs and processes that are unique to running an online enterprise, such as website hosting, Pay-Per-Click advertising, and Search Engine Optimisation, will all play a much bigger role in valuing an online business compared to a physical one.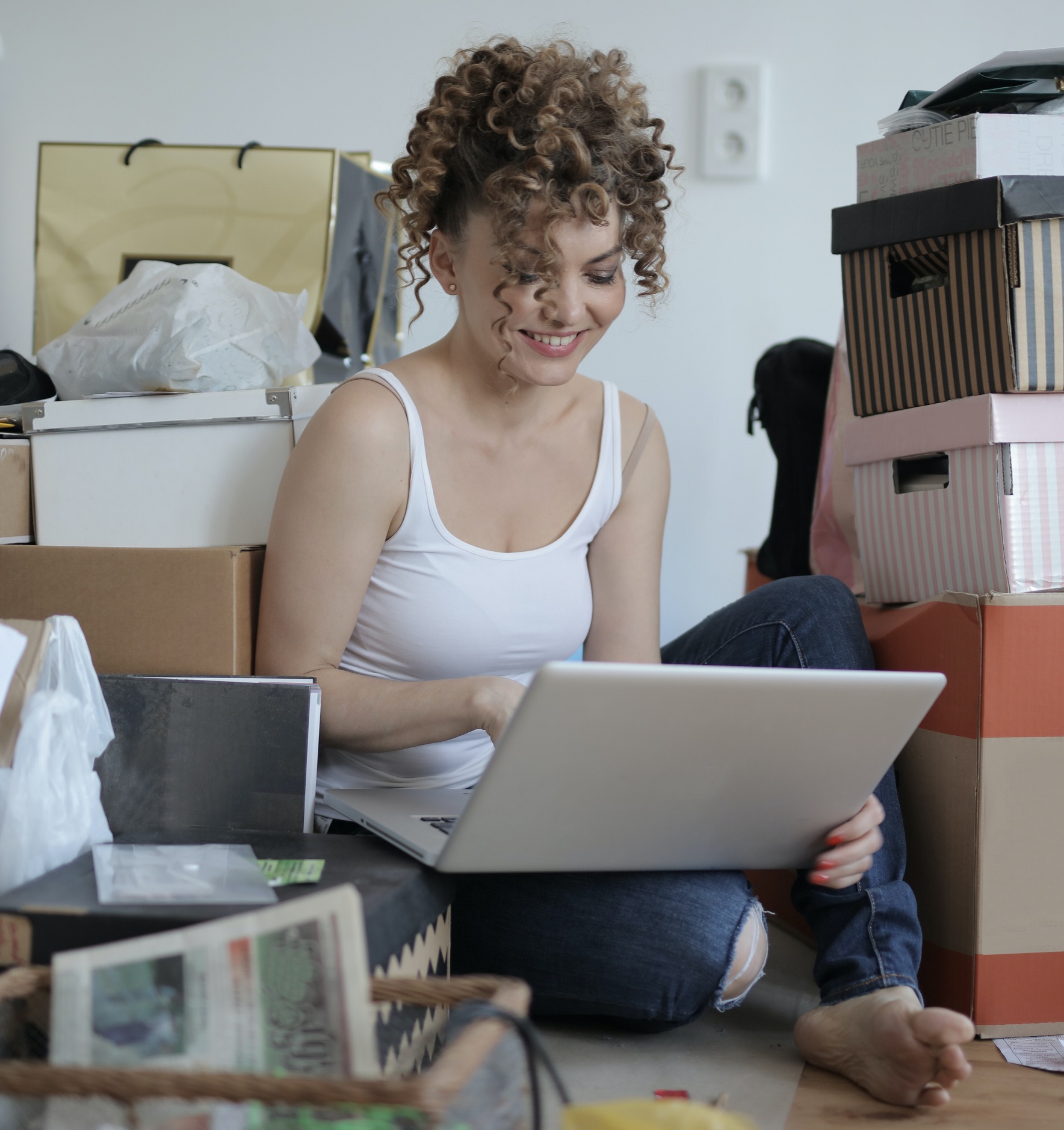 How to Calculate the Value of an Online Business
There's a common misconception that selling an online business simply means selling its domain name.
This is completely false and an entirely different process.
Although your domain name will be included in the sale of your company, all the following components will play a vital role in calculating your online business's valuation:
Financials and Costs. This is perhaps the biggest factor in determining your business' value. Not only will your financial figures such as net profit be used, but also your hosting costs and other vital overheads, such as Pay-Per-Click advertising.
Assets & Liabilities. As with any business valuation, any assets you hold will increase your valuation, whilst outstanding debts and other liabilities will have a detrimental impact on your valuation.
Growth. Having a stable, consistent income will certainly help in your valuation, but being able to demonstrate an income which grows every month will raise it even further.
Domain name. Yes, your business's domain name by itself is important. But just as crucially, its ownership rights and history have a big influence on your valuation.
Website. Demonstrating a smooth, well-maintained and designed website is vital when selling your online company.
Traffic. Interested buyers will want to look at your historical traffic data and verify how much of this traffic converts into actual income. They will also want to know that traffic comes from a range of sources, so make sure you aren't relying on a sole source of customer flow.
SEO. An online business's ranking on Google, both currently and historically, will contribute towards its valuation.
Marketing. An effective marketing strategy that clearly drives visitors to your sites and converts them into paying customers will always have a positive impact on your valuation.
External Factors. These include consumer behaviour, competitor activity, and wider eCommerce trends and are used by our experts to create an accurate Market Multiple.
Our dedicated team of experts use the below formula as a baseline for their calculations, carefully weighing up all the above factors to create an accurate asking price for your online business.


Adjusted Net Profit
This calculation takes into consideration any exceptional costs that the business has incurred. These exceptional costs are not considered part of the normal course of business and should therefore be excluded

Market Multiple
We analyse buyer behaviour and transactions regionally and nationally. We overlay our experience, sector knowledge and understanding of market trends to provide a real time market multiple

Assets & Liabilities
An asset is something that the business owns and is a key factor in determining the businesses value. These include such things as property, stock and equipment. A liability is the opposite of an asset and includes things such as loans, tax and mortgages
How to Prepare Your Online Business for Sale
There are several steps you should take to prepare your online business for sale, to ensure you make your business appealing to buyers and achieve the best possible price.
1. Update and Clean your Website
Begin with cleaning the backend of your website- this is the digital equivalent of giving a shop or restaurant a good clean out and tidy up.
Your site's construction should be uncluttered and allow a new owner to come in a make their own changes easily.
You can tie these updates in with seasonal activity and use it as a chance to prepare your customers for a change.
This is a good opportunity to streamline your business's processes and operations.
2. Organise your Inventory
For online businesses which offer products rather than services, you should remove all products that are not in stock.
This will avoid your site from appearing empty to both customers and prospective buyers.
This ties in with the first step too- how can you streamline your sites navigation so that visitors can quickly find what they need?
You might also need to optimise your product/service pages with photographs, better descriptions, reviews, and social media links.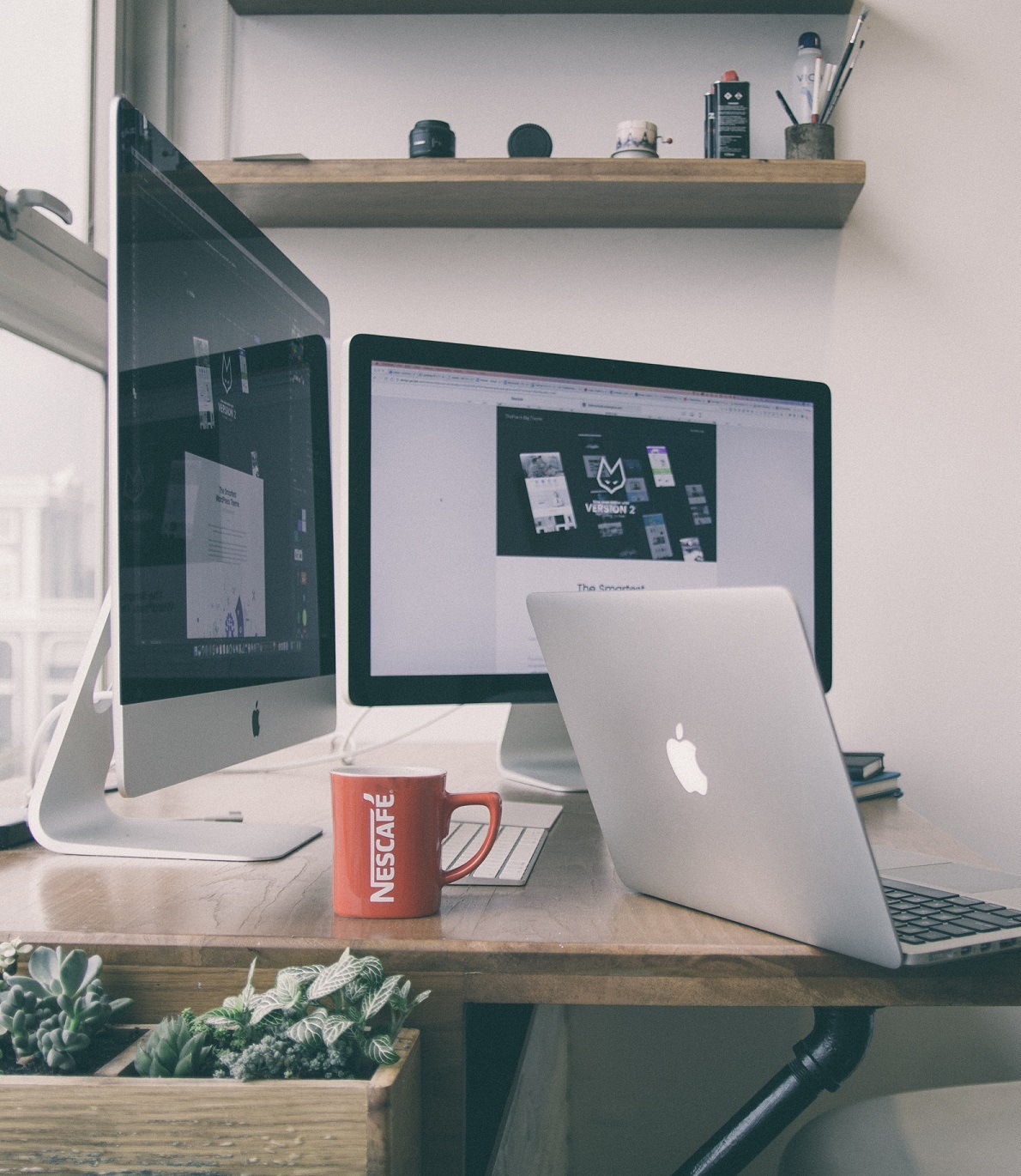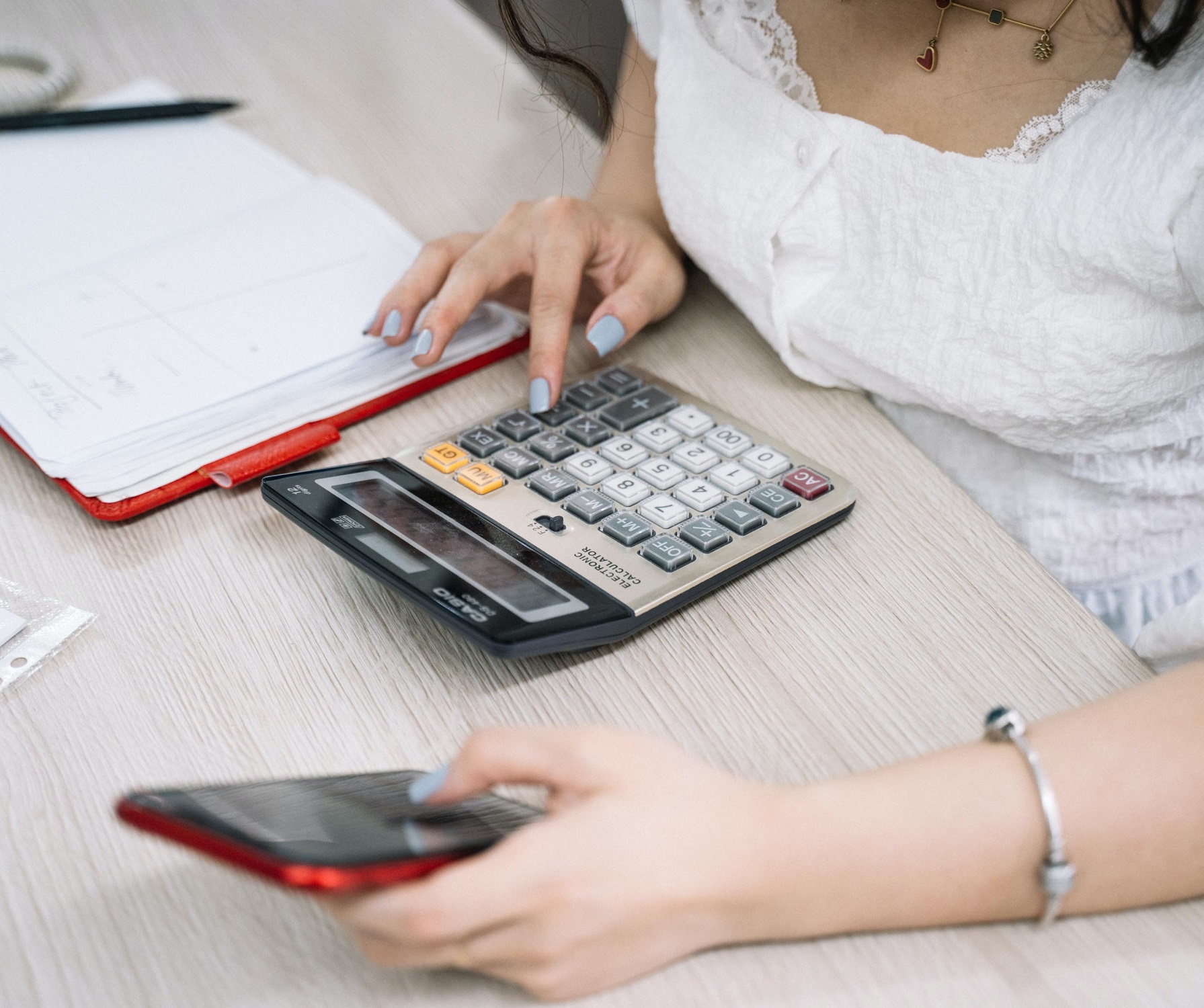 3. Organise your Finances
Getting your finances in order is an enormously important stage of getting a robust valuation of your online business.
It will also ensure you are prepared to answer any probing questions from buyers about the financial health and stability of your company.
This step includes organising the following documents and pieces of information:
Financial statements from at least the past 3 years of trading, if possible (cash flow, profit & loss, and balance sheets)
Calculating and recording your monthly and yearly growth
Monthly operating costs
Most popular products/services with their monthly sales figures
Number of site visitors, customers, orders, and conversion percentages
Supply chain documents, such as wholesale accounts
4. Count your Stock and Inventory
If selling products, you will need to calculate the value of your inventory at the time of your business valuation, also known as SAV for short.
You should also write up a list of everything that will be transferred to the buyer upon exchanging ownership.
This will vary, but for online businesses, it will typically include:
The lease agreements for storage or offices included in the sale
Domain name
Website and hosting
Social media profiles
Agreements with suppliers
Stock
5. Collect your Documents
Interested parties will expect to review all the documents involved with running your online business.
Again, these will vary from business to business, but may typically include the following documents for online businesses:
Legal documents, e.g. leases, purchase and distribution agreements, insurance, licenses, and permits
Purchase documents for your domain name
Incorporation documents
Management structure
Employment contracts
Website analytics
Social media analytics
Any other marketing campaigns and results
Itemised list of stock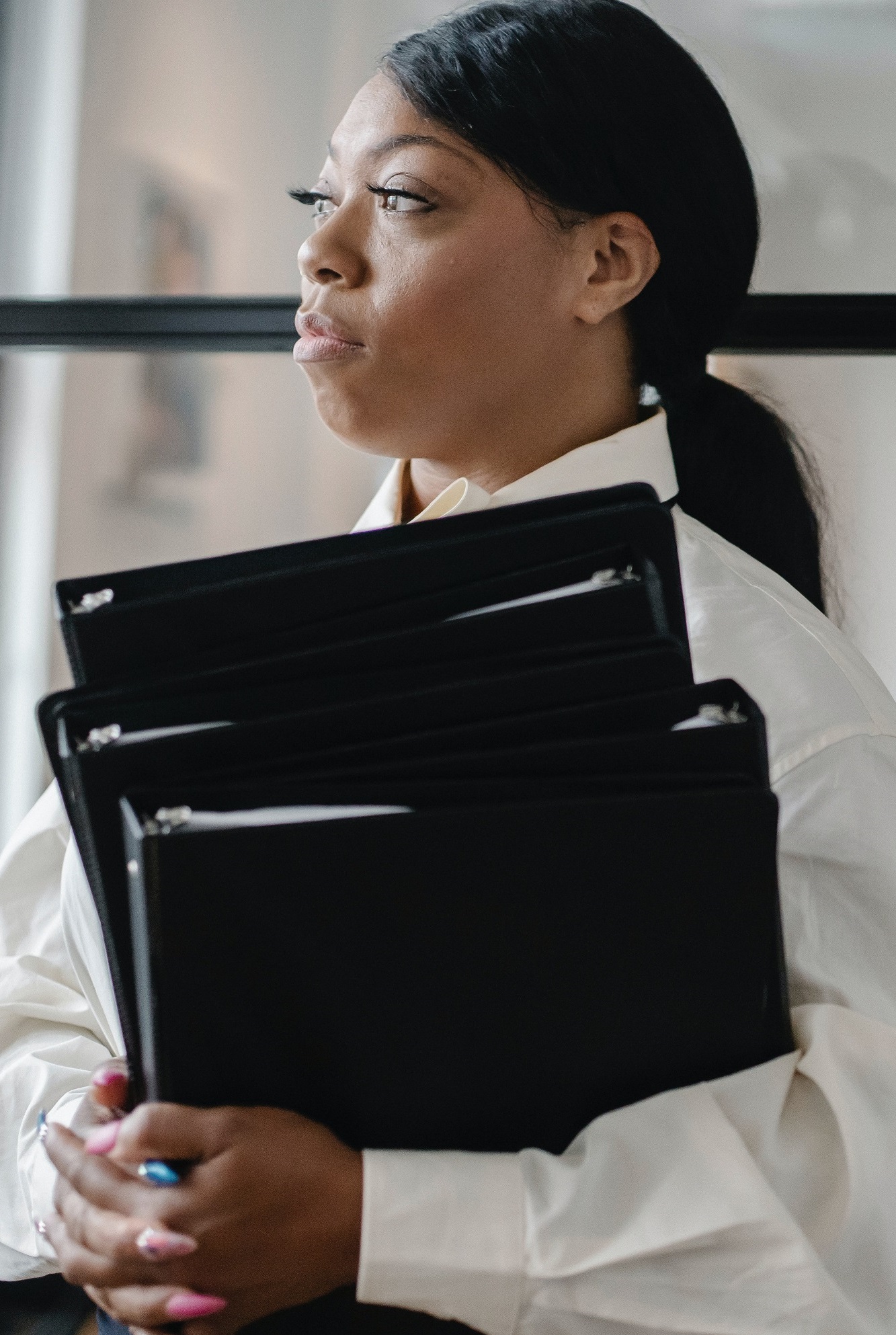 By taking these key preparation steps before bringing your online business to the market, you can feel confident that your business will inspire prospective buyers and bring in attractive offers.
What Buyers Look for in an Online Business
Analytics
Buyers will want to know how much traffic the site is generating and where it is coming from.
It is better if the traffic is high quality, in that a strong percentage of it is converting into sales.
Additionally, a buyer will prefer for traffic to come from multiple sources, so that they aren't relying on a single source for customers.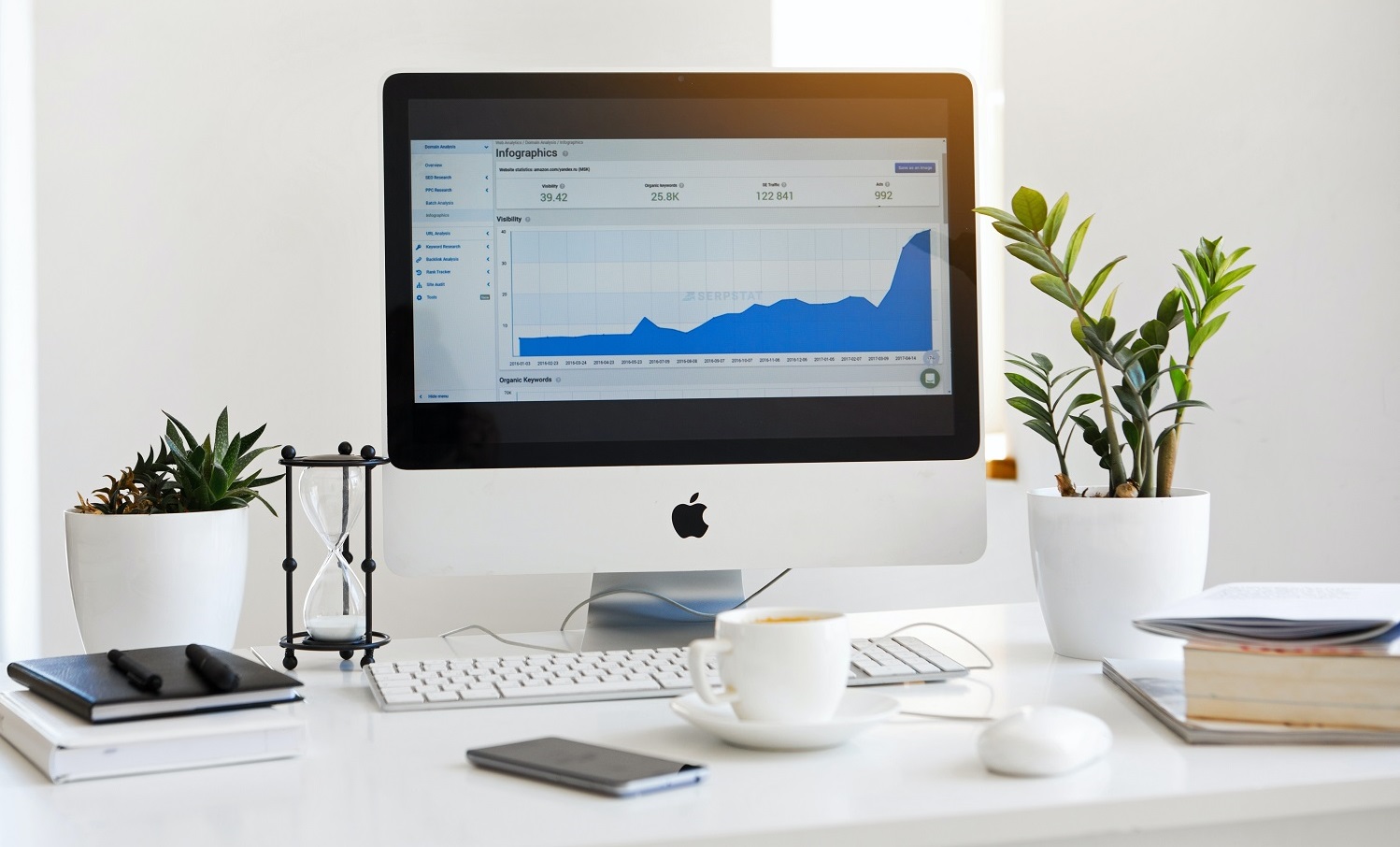 To prove your online business's strength, you're going to need some evidence.
We recommend using a bona fide analytics provider, such as Google Analytics, to give buyers the assurance that your reported traffic is genuine.
Your traffic is at the core of your online business's success, so evidencing solid and consistent traffic that comes from reputable, genuine sources is a highly valuable asset.
Prospective buyers will use this analytics data to help them determine whether current traffic and conversion rates provide any scope for future growth and whether it is a sustainable option for them.
Finances
First of all, make sure you're running your company from a dedicated business account.
Secondly, ensure your financial statements (listed above) are gathered and clearly presented.
Buyers will want to be able to easily identify key figures such as the cost of goods, expenses, gross profit margin, and net weekly/monthly/annual revenue.
This is essential in helping a buyer determine whether your business is a financially viable option which provides a strong return on their investment.
These documents will be inspected with a fine-toothed comb, so you must always ensure you are thorough and completely honest with the numbers you declare.
Any oversights or fibs will be revealed in the buyer's due diligence process.
You should also demonstrate healthy and trusted relationships with your suppliers, by always paying on time and not having any outstanding debts.
This gives the buyer reassurance that key business operations will continue after you have left the company.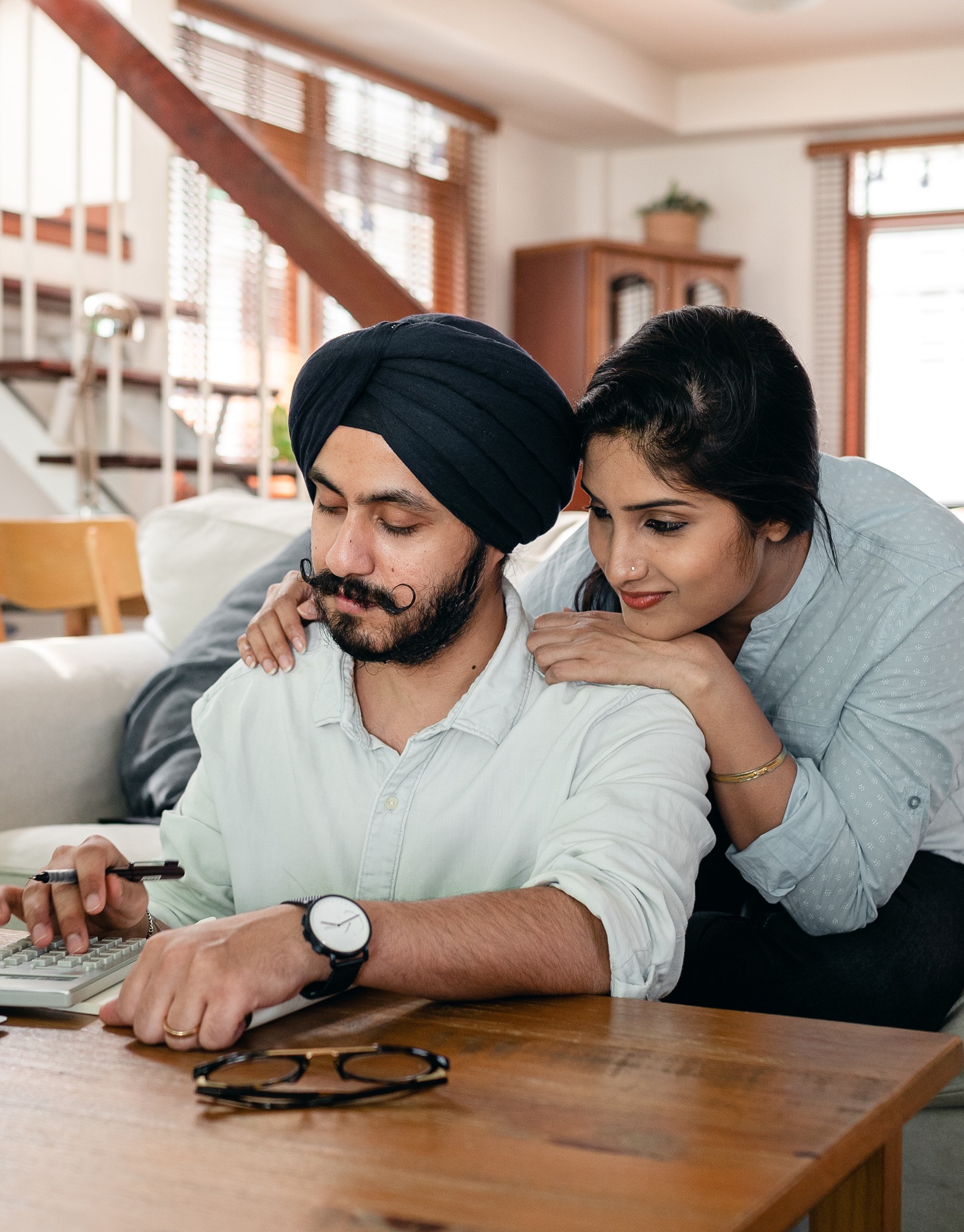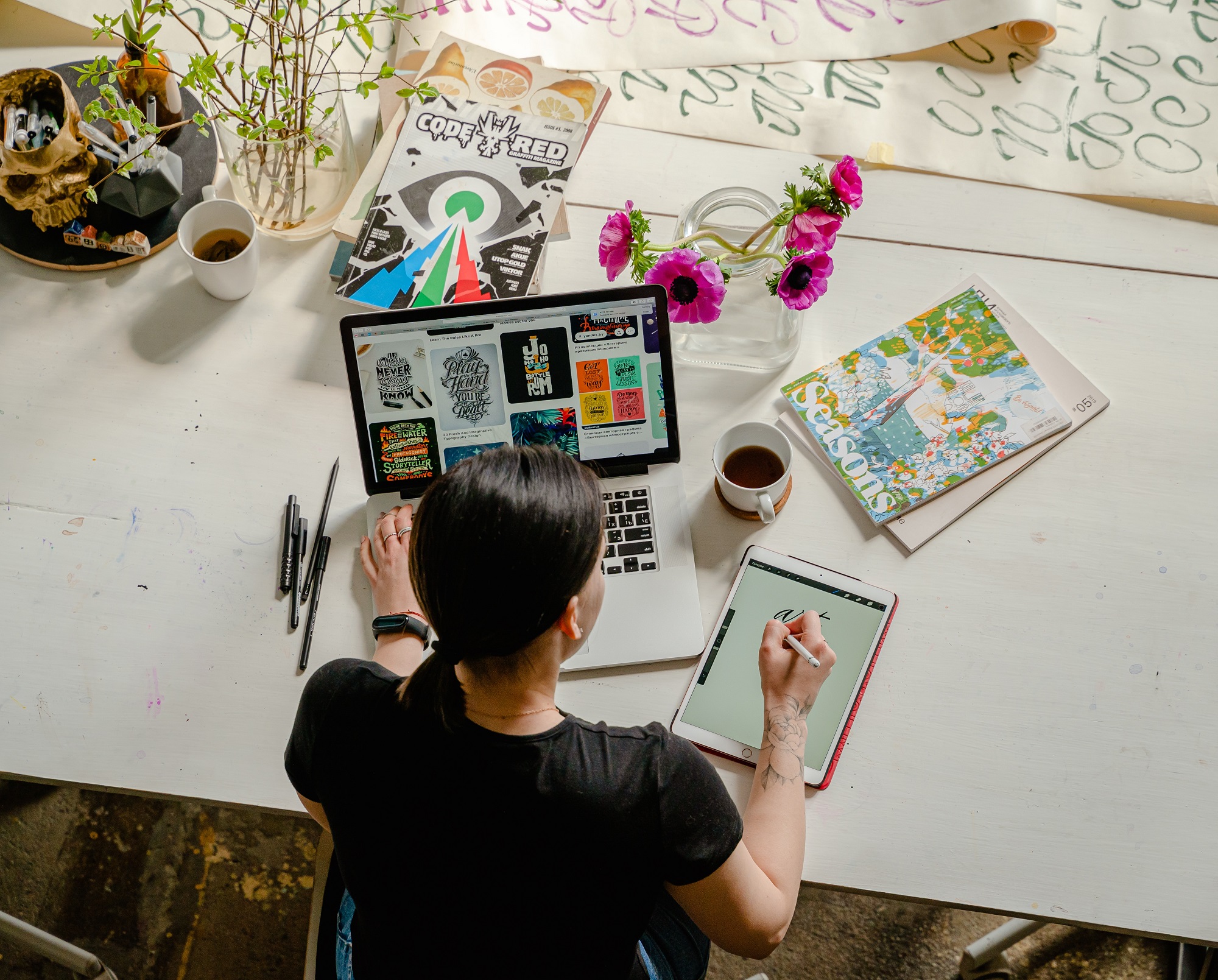 Standard Operating Procedures
We recommend creating a single but detailed instruction manual which explains how to run each aspect of your business.
This is known as a Standard Operating Procedure (SOP).
It should include how to operate all-important business activity, such as running/changing the website, Customer Relationship Management (CRM) systems, stock monitoring systems, choosing products, creating listings, SEO optimisation, keyword research, operating the supply chain, and content creation.
Having access to an SOP is extremely valuable to buyers, as most will want to purchase a well-organised, relatively handsfree online business.
By reading an SOP, buyers are given the confidence to run the business successful and gauge potential opportunities for future growth.
How to Present your Business to Buyers
By now, you will have received some enquiries from interested parties and answered some of the more basic questions.
Next, those who want to take the next step will expect you to present your business in greater detail.
With brick-and-mortar businesses, this would usually entail a visit from the buyer to the business itself, during which the owner gives a tour of the premises, explains how the business works, and answers further questions.
However, with an online business, you will probably need to be a little more creative.
Of course, a tour of any warehouse storage or office space will be in order.
But how do you present and explain a website?
A good starting point is to create a video or series of screenshots which demonstrate the backend of the website.
You could also hold a meeting in-person or virtually to take interested buyers through the business.
As you can probably tell, presenting an online business to a buyer is quite a tricky task.
That's why even more crucial to do all the preparation work listed above when selling an online business versus a physical one.
With thorough preparation, you will have a smoother and stress-free selling process.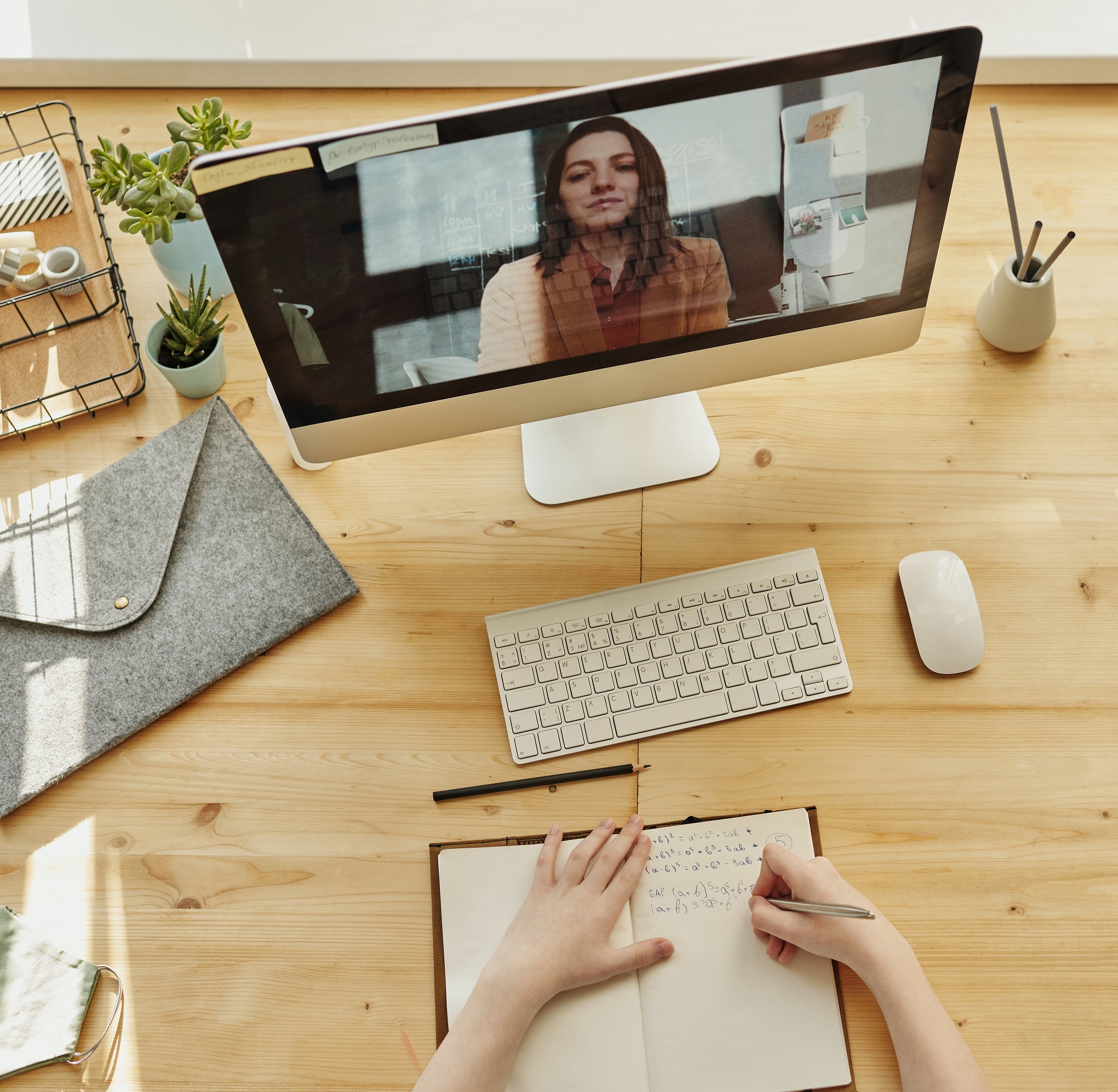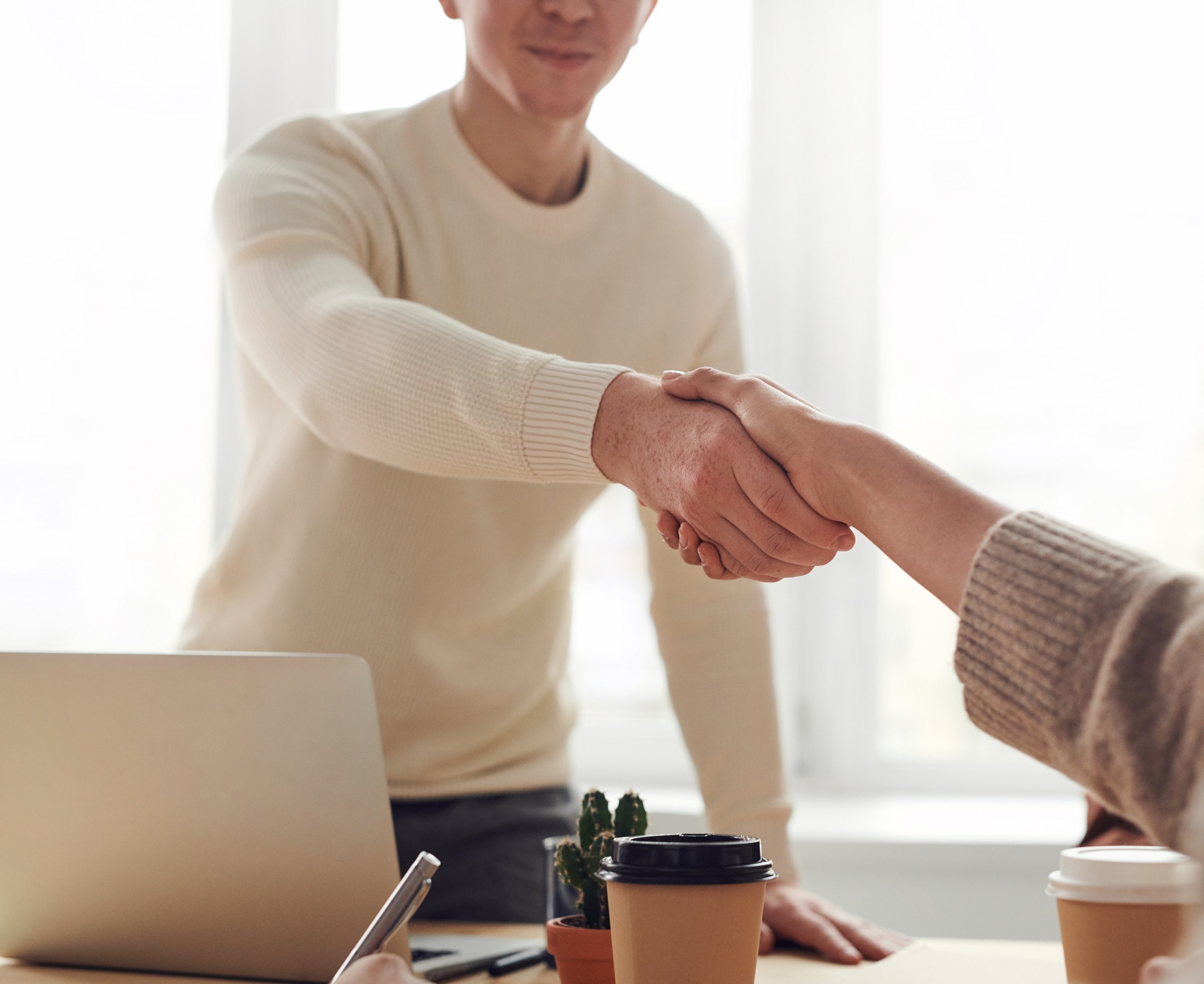 Finalising the Sale
Once your buyer has made an offer, you will both negotiate accordingly, reaching a final price which is accepted by both parties.
After this, your buyer's team will conduct their due diligence checks.
If this goes well, they will commit to a final, legally binding Purchase of Business Agreement.
This means you can begin transferring ownership of your online business's activities to the new owner, including items and processes such as:
Lease agreements and permissions for any storage or office space
Consent from banks for the transfer of any financial liabilities
All billing information
A complete document explaining all processes needed to operate the business (see SOPs above)

Safe transfer of all passwords/login information
We always advise offering a transition period with your buyer, to ensure a smooth handover of business operations.
This is when you stay on with the online business for a determined amount of time to teach the buyer everything needed to run your business successfully.
You could stay on for a few weeks, or even several months, if you would prefer to stay on in a consultancy role.
By giving a handover period, you will avoid years of hard work going to waste by knowing that your online business has left in capable hands and is on its way to future growth.
The alternative to a transitional period is a complete handover.
This is when you immediately depart from the business after transferring the necessary paperwork and instructions.
Although far from ideal, it is sometimes the only option available if selling under difficult circumstances.
It's important to not only have a smooth transition between owners, but also for your valuable customers.
To do this, we suggest transitioning before your online business's busiest period in terms of sales.
You can enhance the changeover by scheduling promotions, marketing campaigns, and new releases before, during, and after the change of ownership.
This will instil confidence within your customers and continue your online business's hard-earned success.
Related Guides
As you can see, the details of selling an online business are quite different from those of a physical business which is based in brick-and-mortar premises.
However, hopefully this guide has reassured you that it is an entirely feasible process when you make the necessary preparations.
You want to achieve the best possible price for your business, so why not get in contact with our dedicated expert team to get started on the path to selling your business?
You can even get a completely free, no-ties valuation by using the tool below.
Get quick and easy insight into the real value of your business, without any obligations.
At Intelligent, all our experts use a specific formula that will give you a free and highly accurate baseline valuation so that you've got a figure to work with that most realistically resembles the value of your business.