A Guide to Restaurant Health & Safety
18/12/2020

Health & safety is important regardless of what kind of business you run, but for the restaurant industry, it has never been more crucial.
That's why we've put together this guide to list all of the responsibilities you have as a restaurant owner. From basic requirements to current COVID-19 guidelines, we'll walk you through every step of the way.
Health & Safety Basics
As a business owner, you should regularly carry out health and safety risk assessments. Take the time to look at your business and identify any potential hazards that may affect staff or members of the public. Your risk assessment should tell you whether you're doing enough to mitigate these risks.
Any business in the food & catering industry should adhere to a rigorous risk assessment process as there are countless hazards in this type of workplace. Some are obvious, such as the risks posed by cooking equipment, but others are less so. Be sure to scrutinise every potential hazard, you really can't be too careful.
How to Complete a Risk Assessment
You can find guidance and templates for carrying out your risk assessments via the Health and Safety Executive (HSE).
Alternatively, you could look to hire a health & safety specialist to carry out your risk assessment for you. If you don't feel confident in completing your own risk assessment this can be a handy way to ensure you don't miss anything.
In reality, a lot of kitchen health and safety rules are fairly common sense. Chances are that, if you're operating responsibly, you're already running a safe restaurant. However, this doesn't exempt you from developing a comprehensive health & safety policy. You'll also need to produce this policy for an inspector when your local council decides to visit.
Restaurant Responsibilities
Below, we've outlined the current responsibilities for food & catering businesses according to gov.uk:
Safety
make sure food is safe to eat
don't add, remove or treat food in a way that makes it harmful to eat
make sure food is of the quality you say it is
avoid misleading labelling, advertising or marketing
keep records of where you got the food from (and make sure you can produce these when asked) – this is also known as 'traceability'
withdraw unsafe food and produce an incident report
inform people when food has been withdrawn or recalled, why it was withdrawn, and what they should do
keep your food hygiene rating on display
Additives
only use approved additives
only use additives approved for use in that particular food
Hygiene
write a hygiene plan based on Hazard Analysis and Critical Control Point (HACCP) principles
make sure 'food contact materials' (including packaging, food processing equipment, cookware and surfaces) don't transfer anything to or change the food they touch
make sure you can show where your food contact materials came from if inspected
follow the HACCP principles to protect food from bacteria
Ensure all your staff have full hygiene training
manage food allergies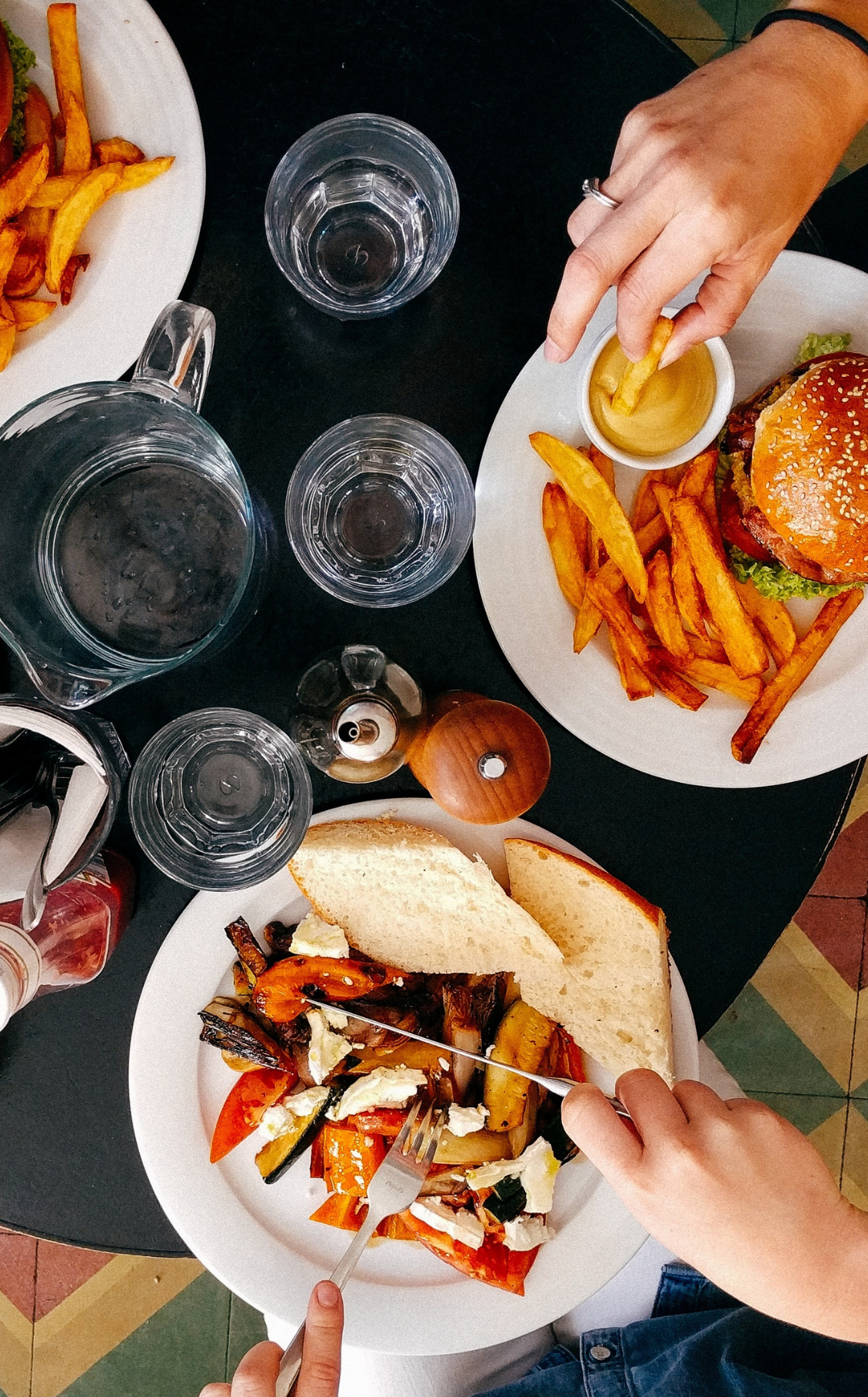 Health & Safety and Coronavirus
Research published by gov.uk suggests that it's very unlikely that someone can catch coronavirus from food. However, it's still important to follow all of the health and safety practices to limit your business' exposure to coronavirus as much as possible.
Here's a list of general guidance specific to food & catering businesses:
a staff member who's feeling unwell shouldn't attend work
staff food should regularly wash their hands with soap and water for at least 20 seconds
food business operators should follow the FSA's guidance on good hygiene practices, and they should also follow their HACCP process
any staff members experiencing COVID-19 symptoms (including a new, continuous cough, a high temperature or a loss of taste/smell) should self-isolate
objects and surfaces should be disinfected
examine social distancing, maintaining a two-metre distance between individuals and regulating entry to avoid overcrowding
For more guidance on COVID-19 and the food & catering industry, you should visit: gov.uk.
There you have it, our all-encompassing guide to health & safety for restaurant owners.
A lot of this may seem like common sense, however, it's important to ensure you keep up to date with regulations and expectations to ensure the safety of your business, your staff and your customers.
Do you own a food & catering business? Do you know how much it's worth? Find out instantly for free with our online Valuation Tool below!
Get quick and easy insight into the real value of your business, without any obligations.
At Intelligent, all of our experts use a specific formula that will give you a free and highly accurate baseline valuation so that you've got a figure to work with that most realistically resembles the value of your business.