How to Make Your Business Greener
18/12/2020

Being environmentally friendly has never been more important. Businesses are responsible for 18 per cent of CO2 emissions in the UK, and with a third of customers now choosing to spend with brands they believe to be doing their bit for the environment, it should be something that's on your radar.
That's why we've put together a list of easy changes you can make your business greener. Keep reading to find out how you can improve your business without it costing a fortune.
1. Start a Recycling Scheme
Recycling is by far the easiest and most effective way to make your business more environmentally friendly.
There are a lot of everyday office items that can be recycled, including; scrap paper, delivery boxes, printer cartridges and food packaging.
Identify the high footfall areas of your office and set up some recycling bins. This alone should start to motivate your employees to recycle their waste.
To make it even easier, put up signage making it clear what should go in each bin. You'll be surprised how quickly you start saving on waste.
2. Go Paperless
A paperless essentially means you stop doing things such as printing out documents or using notepads. Not only does the reduction in paper usage have positive impacts on the environment, but you'll save money on office supplies! In today's digital age, its never been simpler to make the switch to paperless.
Here are some changes you can implement to start the transition to a paperless workplace:
Stop meeting handouts: instead of printing off slides or handouts ahead of meetings, start sharing these digitally before the meeting.
Invest in the cloud: if you currently have a paper storage system, look into a cloud storage system as an alternative. Cloud storage is where all your files are stored online in a centralised area.
Switch to laptops and tablets: if your company primarily uses desktop computers, paper feels like more of a necessity so employees can take notes in meetings and share documents. With laptops and tablets your employees can take notes anywhere, as well as connect to projectors or other displays to share slides and presentations.
If there's no way around printing the odd document, try to use recycled paper.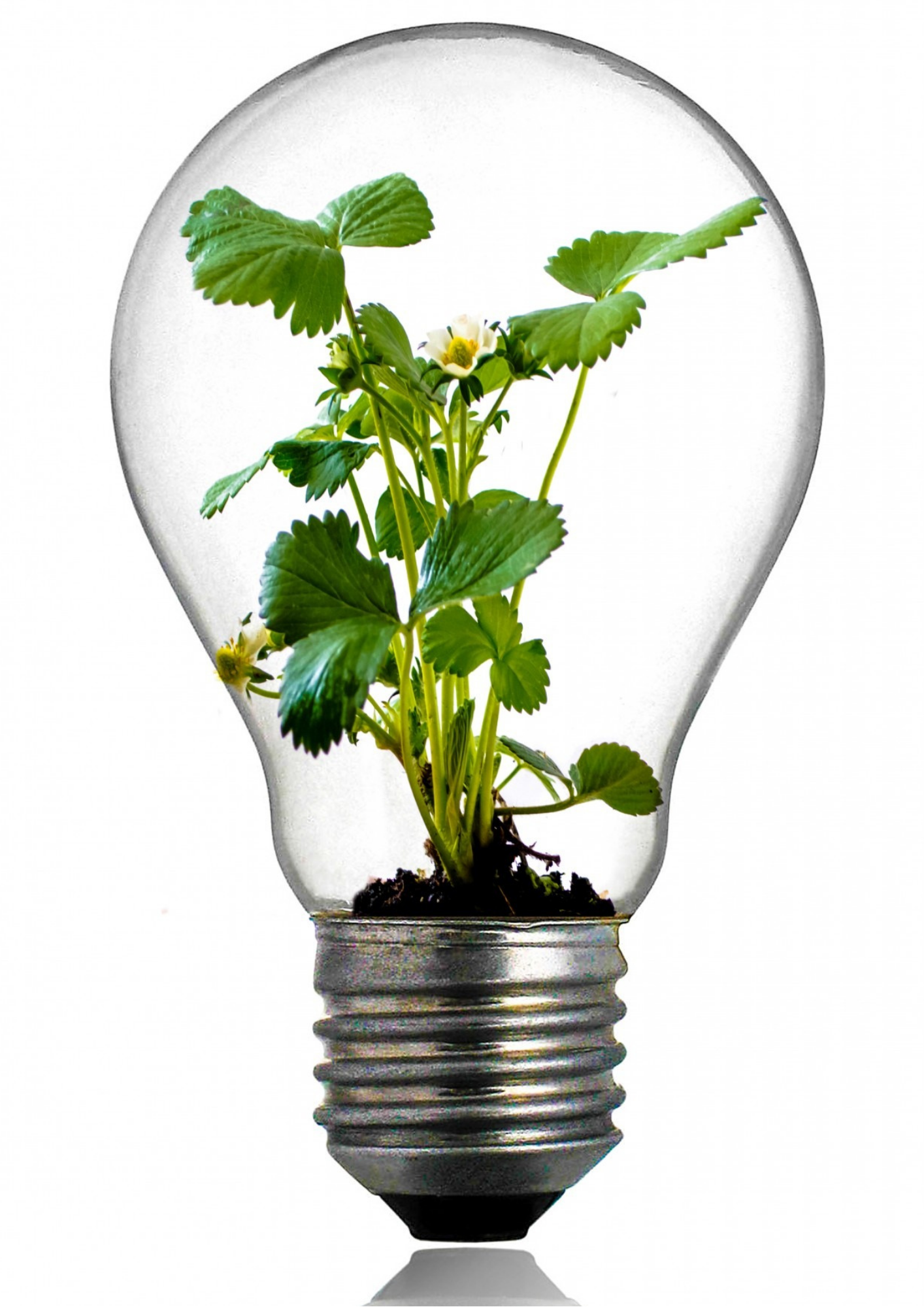 3. Work From Home
Working from home has never been easier, with the technology already in place to ensure it's as seamless as working from the office.
Here's how working from home can help the environment:
Less commuting: the average car produces about 4.6 tons of carbon dioxide every year. Staff working from home even once or twice a week can reduce these emissions greatly
Energy saved in the office: think of all the equipment in your office that uses energy: computers, kettles and kitchen appliances are all used on a regular basis. With less staff working in the office, these appliances are going to be used less
More office space: if some of your team are working from home on a regular basis, you're less likely to need to lease more office space. In fact, you may even be able to downsize to a smaller space. This could reduce rental costs as well as saving on the energy that would be needed for heating and lighting
4. Invest in Smart Technology
Smart technology can help your office save on energy (and money) in a variety of ways. Here are some of the cheapest and easiest to implement:
Smart lighting: smart lighting has been integrated into many offices and even homes. Lights that are triggered by motion sensors are designed to switch off once a room has been unoccupied for a certain amount of time. This means you're not wasting any electricity
Smart energy meters: smart meters are a common sight in UK households, but they've yet to take off in office environments. Smart meters show you how much energy you're using real-time, as well as providing recommendations on when your usage is too high so you can make changes.
Smart water meters: Smart water meters mean you can see your office's water usage on a cloud-based system. This means you can identify leaks and areas of waste to develop a comprehensive water management plan
5. Use a Green Energy Supplier
It's a common misconception that green energy providers are more expensive than standard providers. Whilst this may have been true in the past, nowadays green energy can actually be cheaper than your current provider.
A number of UK energy suppliers are now offering energy from renewable sources. Try speaking to your current provider to see if they have a renewable energy tariff or take a look at a business energy comparison site to compare all the markets green tariffs.
There you have it, our top tips to make your business more environmentally friendly.
A lot of these will actually save your business money, so it's a win-win situation!
Do you own a small business? Are you interested to find out how much it could be worth? Well, why not get started with an instant, online valuation?
Take a look at our Valuation Tool below.
Get quick and easy insight into the real value of your business, without any obligations.
At Intelligent, all of our experts use a specific formula that will give you a free and highly accurate baseline valuation so that you've got a figure to work with that most realistically resembles the value of your business.