A Guide to Working for Yourself
14/01/2021

This guide will help you understand how, and what it means to work for yourself. It will also look into the key features of partnerships and limited companies.
If you start working for yourself, you're classed as a sole trader. This means you're self-employed, even if you haven't yet told HM Revenue and Customs (HMRC).
Running a Business
You're probably self-employed if you:
Run your business yourself and take responsibility for its success or failure
Can decide how, where and when you do your work
Can hire other people at your own expense to help you or to do the work for you
Provide the main items of equipment to do your work
Are responsible for finishing any unsatisfactory work in your own time
Charge an agreed fixed price for your work
Sell goods or services to make a profit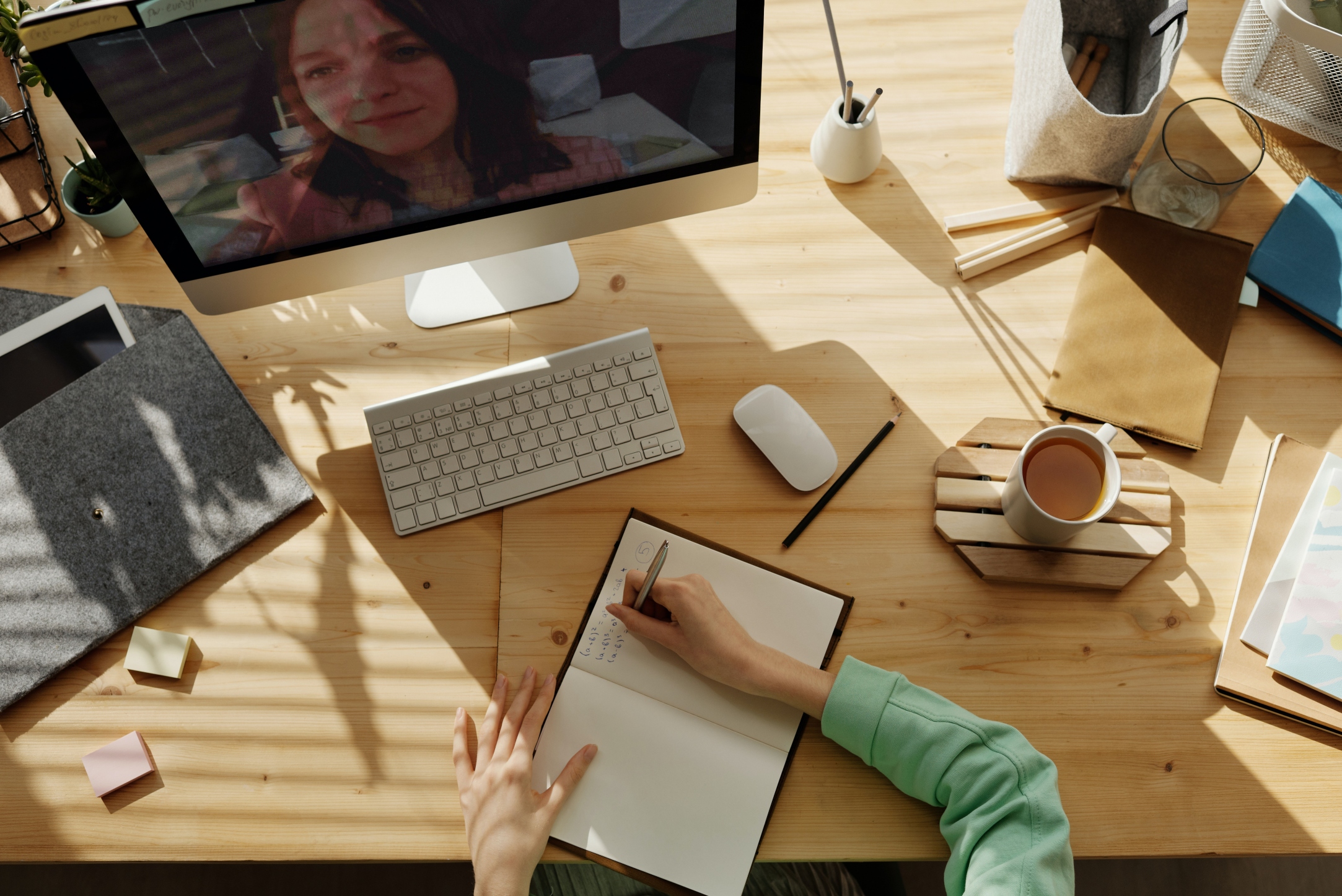 Many of these also apply if you own a limited company but you're not classed as self-employed by HMRC. Instead, you're both an owner and an employee of your company.
You can be both employed and self-employed at the same time, for example, if you work for an employer during the day and run your own business in the evening.
To check if you are classed as self-employed, you can look online or by calling HMRC on 0300 123 2326.
If you're self-employed, you may need to set up as a sole trader.
If you're unsure of the difference between a Sole Trader and a Limited Company, we've written a Companies Structure Guide to help explain.
Selling Goods or Services
You could be classed as a trader if you sell goods or services. If you're trading, you're self-employed.
You're likely to be classed as a trader if you:
Sell regularly to make a profit
Make items to sell for profit
Sell items on a regular basis, either online, at car boot sales or through classified adverts
Earn commission from selling goods for other people
Are paid for a service you provide
If you only occasionally sell items or rent out a property (for example through auction websites or short-term rental apps), check if you need to tell HMRC about this income.
If you're not sure if you're classed as a trader, you can contact HMRC for advice.
Other Ways to Work for Yourself
There are other business structures apart from being a sole trader. For example, you can:
Setting Up a Partnership
In a partnership, you and your partner (or partners) personally share responsibility for your business. This includes:
Any losses your business makes
Bills for things you buy for your business, like stock or equipment
Partners share the business's profits, and each partner pays tax on their share.
A partner does not have to be an actual person. For example, a limited company counts as a 'legal person' and can also be a partner.
When you set up a business partnership you need to:
Choose a name
Choose a 'nominated partner'
The 'nominated partner' is responsible for managing the partnership's tax returns and keeping business records.
There are different rules for limited partnerships and limited liability partnerships (LLPs).
Limited Companies
A limited company is a company 'limited by shares' or 'limited by guarantee'.
Remember, if you have one of these companies you can claim back some business costs, see our helpful guide on expenses for more information.
Limited by Shares
Limited by shares companies are usually businesses that make a profit. This means the company:
Is legally separate from the people who run it
Has separate finances from your personal ones
Has shares and shareholders
Can keep any profits it makes after paying tax
Limited by Guarantee
Limited by guarantee companies are usually 'not for profit'. This means the company:
Is legally separate from the people who run it
Has separate finances from your personal ones
Has guarantors and a 'guaranteed amount'
Invests profits it makes back into the company
If you're interested in setting up a limited company, we have a guide to help with that. If you have a limited company, make sure you read our guide on expenses, so you're not paying more tax than you need to.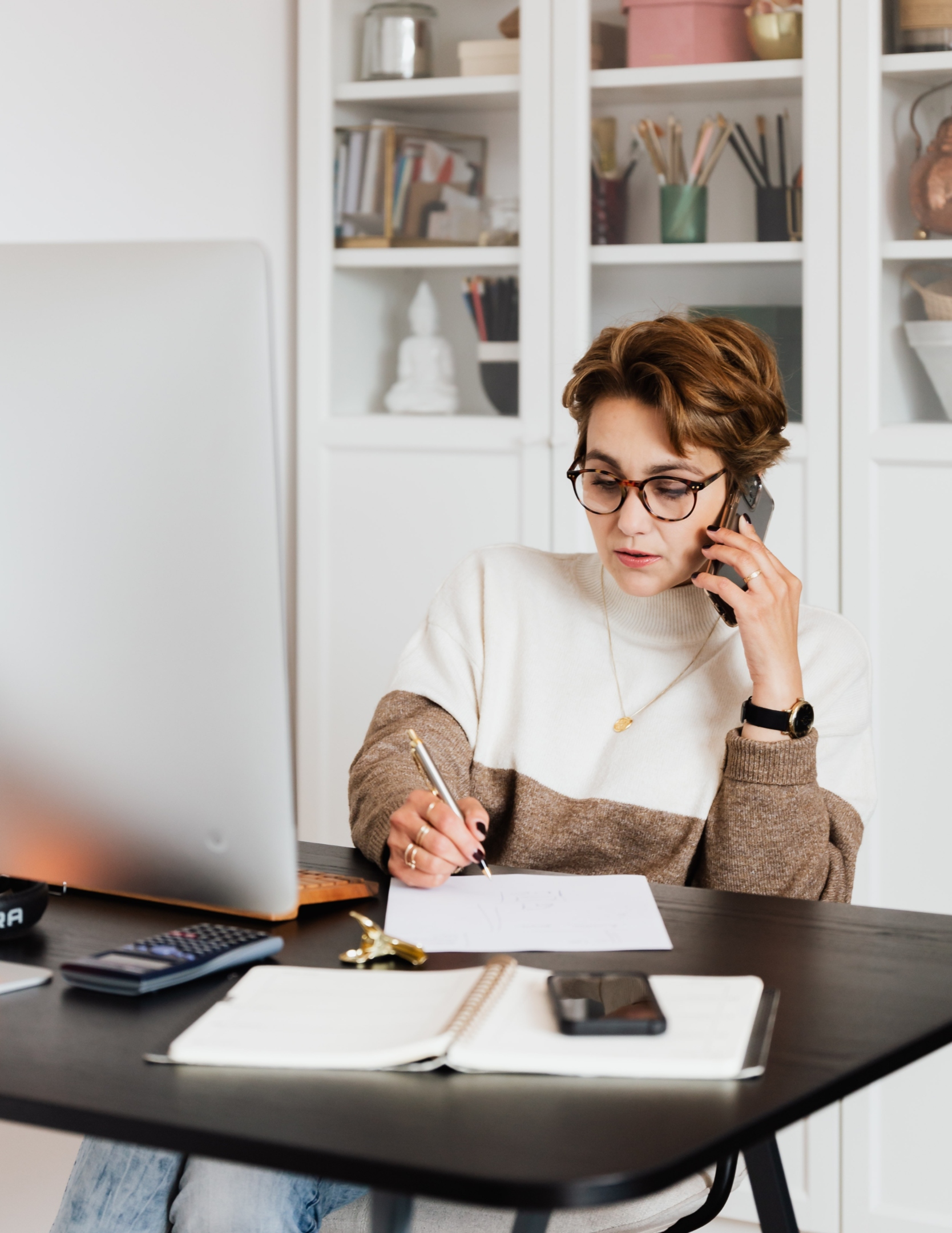 Pros & Cons of Working For Yourself
Now that we've dealt with all the technical jargon, let's have a look at some of the benefits and drawbacks to working for yourself:
Pros
Independence
This often leads to a better quality of life as you're able to set your own hours and fit your work around your other commitments
Job satisfaction
It can be extremely rewarding to reap the success of your own hard work
Creative freedom
You're in charge of decision making, and can choose to explore creative solutions to problems
Location
You can often work from home. This means no concerns over office politics, company hierarchies, or a stressful commute
Salary
You have higher earning potential as you are in control of your own destiny. Financially, the sky's the limit
Variety
You'll be involved with more projects and deal with various clients if you work for yourself, meaning you will develop new skills and knowledge
Cons
Lack of employee benefits
You won't receive sick pay, holiday pay, or any other employee benefit
Responsibility
You will be responsible for not only business decisions, but also for your pension, National Insurance, and Self Assessment Tax Return. Remember, you'll even pay tax if your business makes a loss. These factors can lead to increased stress
Social isolation
You will miss out on the workplace environment, this can lead to increased loneliness and you'll have to work harder to maintain motivation
Starting from nothing
It can be a frustrating process establishing your business and building a client base. Progress may be slow and you will need perseverance to grow
Unpredictable finances
Your finances can be irregular. At first, you may go for several months without a profit, whilst still paying running costs such as rent, insurance, and internet access
So, there's a run-down of what it means to work for yourself, understanding partnerships, and learning about key characteristics of a limited company.
Do you own a business? Would you like to know how much your it could be worth?
Find out instantly for FREE with our online business valuation calculator. Take a look below...
Get quick and easy insight into the real value of your business, without any obligations.
At Intelligent, all of our experts use a specific formula that will give you a free and highly accurate baseline valuation so that you've got a figure to work with that most realistically resembles the value of your business.