A Guide to Podcasting for Businesses
09/04/2022

Podcasting is extremely popular right now, with over 14.6 million people in the UK tuning in to them in 2021. This means that it has also become a popular marketing tool for businesses across all different sectors and types.
Keep reading to find out the key benefits of starting a podcast, as well as the ins and outs of making one.
What is a Podcast?
Podcasts are digital audio files that can be downloaded or streamed online. They started out as episodes of radio shows that could be listened to post-broadcast, but now they've evolved to be so much more.
Why have podcasts become so popular among content creators? Well, the truth is they're relatively easy and cheap to set up, attracting a wide range of companies, influencers and entrepreneurs looking to build their audience.
The popularity of podcasts is currently at a peak, with many people listening to multiple different shows every week.
How to Start a Business Podcast
Podcasting is a great way to get your business in front of new people. However, it shouldn't be a space for you to solely promote your products or services.
Remember, people tune into podcasts for entertainment, so you should pick an interesting topic that your key demographic will want to tune into. Ideally, this would be around the sector you operate in. For example, a marketing business might podcast about new trends, news and changes withing the digital marketing world.
Before you start recording your podcast, here's a checklist for you to run through to get started:
Pick a Catchy Name
This is really important! A good podcast name should make it clear what you'll be talking about and will be crucial to helping develop your identity as your audience grows.
Decide on a Topic
To make sure you start your podcast off on the right foot, you should decide on your general subject matter and structure of each episode. The exact topic might change from episode to episode, but it would be good to establish some regular features for your listeners.
Consider Episode Length
It's pretty common for the length of a podcast to vary slightly between episodes, but you might find it helpful to have a rough time frame in mind. A lot of podcasts are between 30 and 60 minutes, but they can be longer or shorter.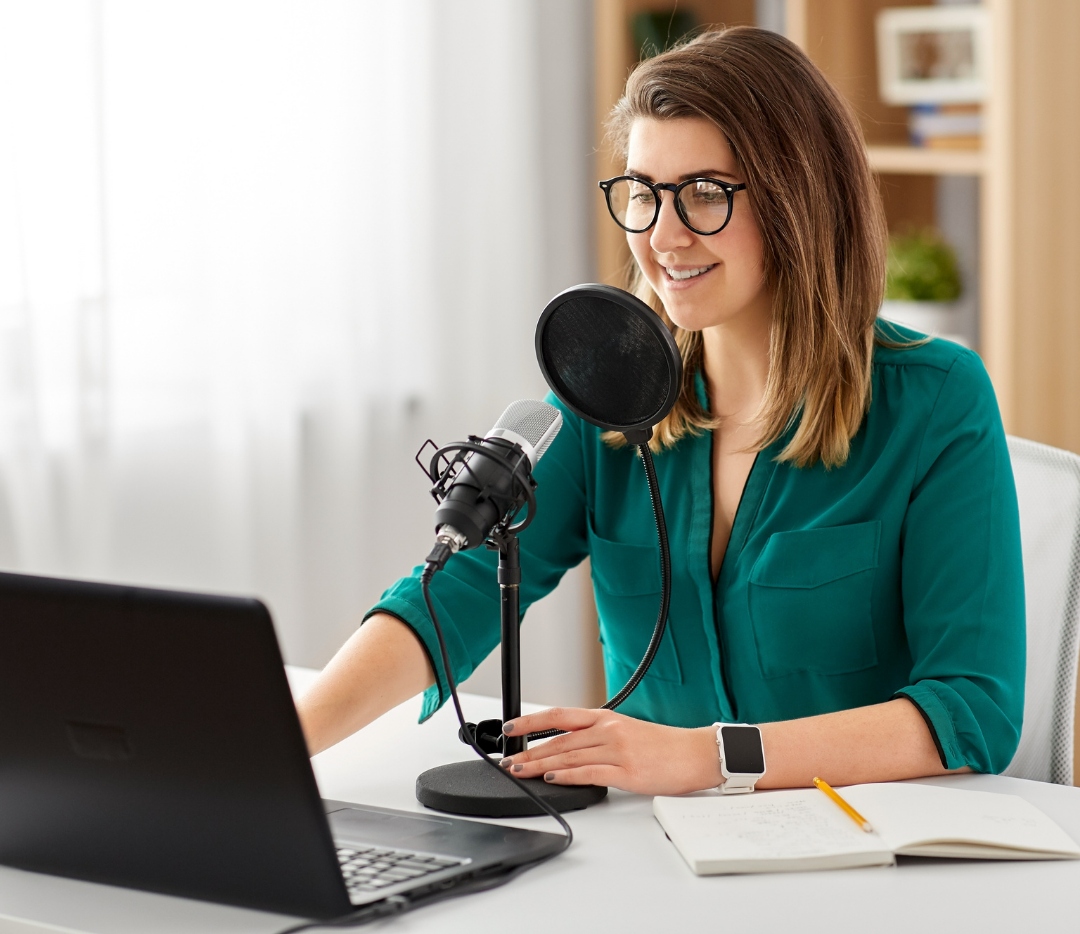 Decide on a Frequency
The key to podcasting is consistency. You should decide on how frequently you'd like to put out an episode, and stick to it. Be it weekly, fortnightly or monthly.
If you want to build up regular listeners, you should make sure you're posting consistently. If your recording schedule is erratic, listeners will lose trust and are likely to go elsewhere.
Line Up Some Co-hosts
Successful podcasting is all about preparation. Before you sit down to record episode one, plan ahead and line up a few exciting, relevant co-hosts in advance.
What Equipment Do You Need to Start a Business Podcast?
Podcasting equipment can be pretty pricey, but you don't necessarily need the really flashy stuff to get started. Here's a quick list of what you might need:
A Recording Space
Ideally, you'd have a quiet space with no echo to record your podcast. If you're struggling to find a good spot, you can always purchase soundproofing materials.
A Microphone
A good microphone is probably the best thing you could invest in. There are plenty of options available online. Doing some quick research into the best one for your specific setup would be the best route to take.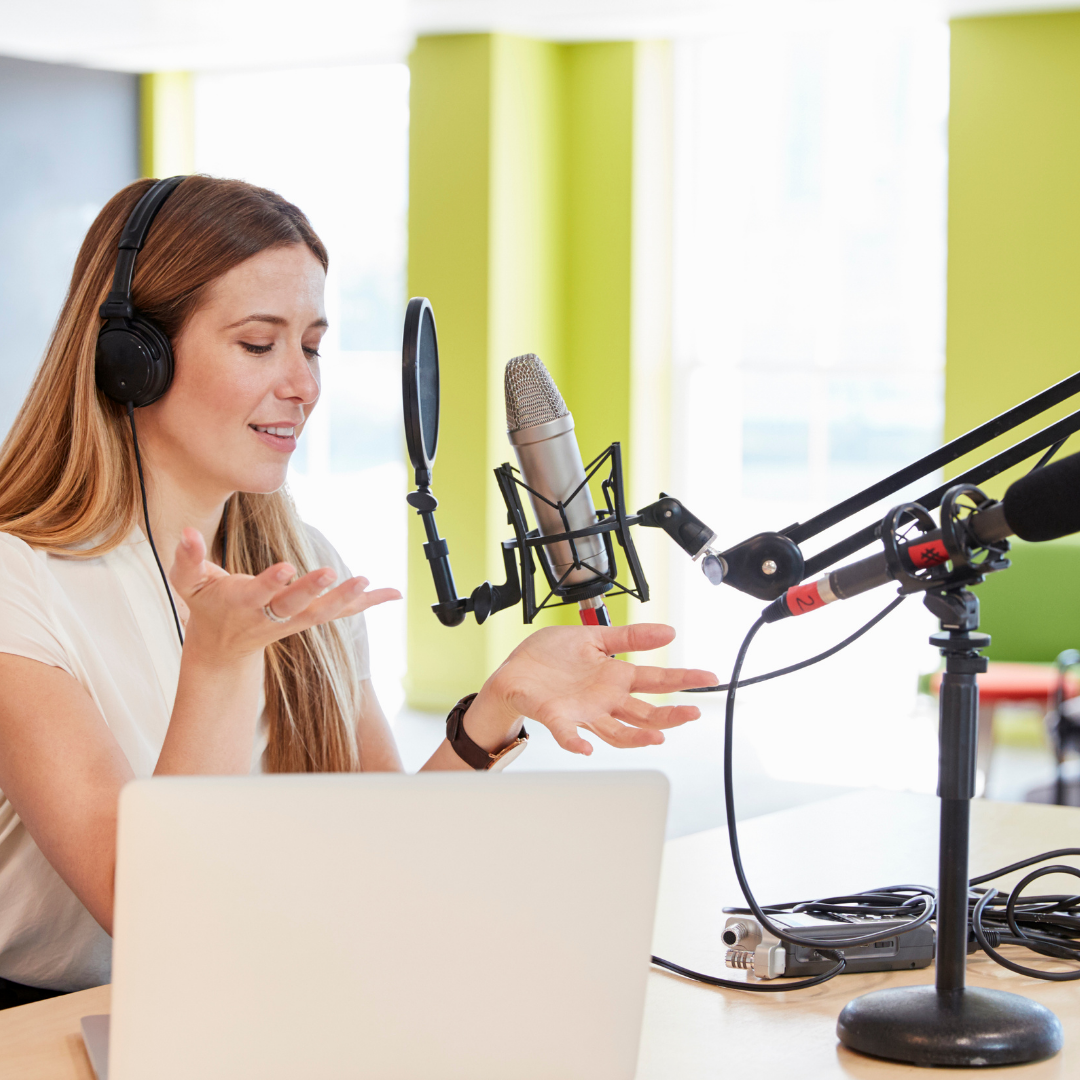 Recording & Editing Software
As with microphones, there are a number of good recording and editing software's out there. Whichever one you pick, make sure you're completely familiar with how to use it before you try to get started.
Headphones
These aren't a necessity, but they're strongly recommended. Headphones can really help make or break a podcast. A decent pair will help to reduce background noise and produce a clearer recording.
How to Publish a Business Podcast
The most popular podcasting platform out there is Spotify, closely followed by YouTube and Apple Podcasts.
If you're looking for an easy way to get out on all of the major platforms at once, you might want to consider using Anchor.
With Anchor, you can create, distribute and monetise your podcast for free. With their app, you're podcast will be distributed across all of the major platforms.
They'll also handle of your podcast hosting, giving you one less thing to worry about!
Other Ways to Use Your Content
Another benefit of podcasting for your business is that you can repurpose the content you make.
For example, if you film each podcast, you can cut it up into interesting teaser videos to post across your social channels.
You can also use the transcript of each episode to create a blog article, as well as taking interesting quotes and turning them into visual social media posts.
This can help to fill your marketing calendar and means that your investment of time and money to create a podcast is creating several opportunities to promote your brand.
Making Money From Your Podcast
Even if the sole purpose of your podcast is to promote an existing business, there are plenty of ways you can turn it into an extra revenue stream:
Advertising
If you've built up a large base of listeners, other companies might approach you to place ads throughout your podcast and earn you extra revenue.
Merchandise
If you have your own merchandise or products, your podcast presents a great opportunity to promote them. However, it's important not to oversell.
Live Shows
If your podcast becomes really successful, it's likely your audience will want to pay to see it live.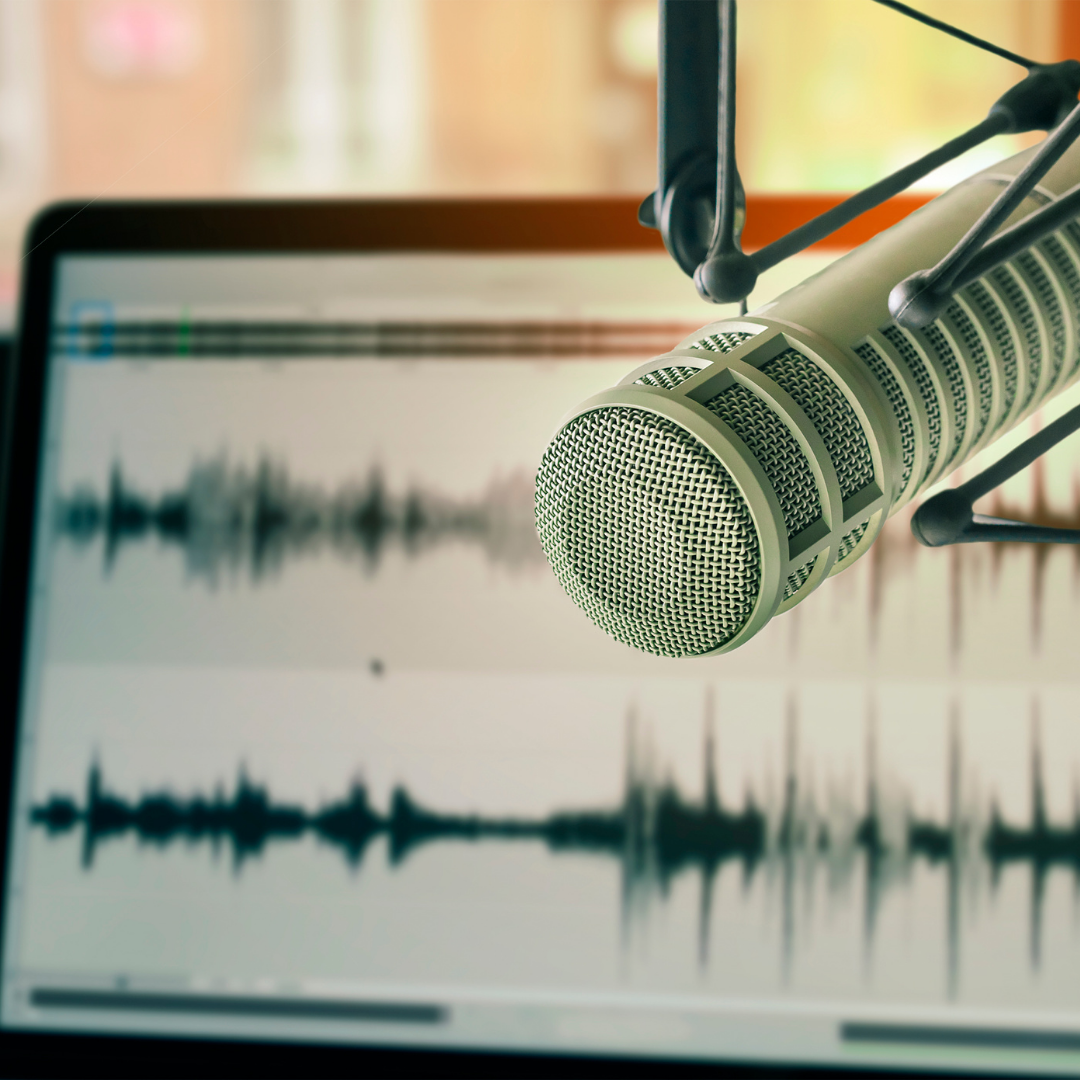 Are you a small business owner? Do you know how much your business is worth? Find out today with a FREE and instant business valuation.
Why not get a free, instant valuation of your business via the tool below?
Get quick and easy insight into the real value of your business, without any obligations.
At Intelligent, all our experts use a specific formula that will give you a free and highly accurate baseline valuation so that you've got a figure to work with that most realistically resembles the value of your business.