Ahead of the Friends Reunion We Wonder… Whatever Happened to Gunther?
19/05/2021

Ahead of the much-anticipated Friends Reunion episode next week, we couldn't help but wonder what happened to Gunther once the main gang had all moved on. We believe he would have sold up shop, so we've taken a look at how he would have done it.
First airing in 1994, Friends has become a binge-worthy favourite amongst fans of all ages. Recently, followers of the series received some much-anticipated news – a reunion episode has been confirmed and is set to hit our screens on 27th May.
But whether you can't wait for this latest instalment of this iconic series, or you've never seen an episode in your life – chances are you've definitely heard of the characters' favourite hangout spot: Central Perk. But, have you ever wondered what happened to its blonde-haired frontman, Gunther? Well, if so, wonder no more!
We have a theory. We think that after years of hard work, once all of the main characters had moved on to pastures new, Gunther would probably have looked to sell up shop and transfer the business to someone new. With this in mind, our team spent some time crunching numbers to figure out how much the infamous coffee shop would potentially fetch on the open market.
After spending several hours doing "important research" (i.e. rewatching episodes and getting reacquainted with the unmistakable orange couch) we've pulled together some estimated weekly takings and come up with a business valuation. Let's see how we did it:
Central Perk was perfectly placed in the centre of Manhattan, meaning there should be no shortage of customers popping in for a hot cup of java. After keeping a count of the average number of customers sitting down and queueing for coffee to go, we guesstimated that Gunther and the team were serving around 51 thirsty coffee lovers an hour.
When the show aired, customers could pick up a coffee and a muffin for $4.50 – but that was back in the '90s. Taking inflation into account, that equates to an average order value of $9.30 per person today. Here comes the technical bit:
Based on a 10-hour working day, this would mean Central Perk was pulling in just over $4,700 a day. This would give them a pretty impressive weekly turnover of $32,900.
Given its prime position, and real estate prices in central New York, it seems unlikely that the building the coffee shop operates from is owned outright – chances are the property is rented. However, the business does have a few assets that would be pretty valuable: such as coffee machines, furniture and POS systems. We would estimate the business's asset value to be around $25,000, which would all be included in the business's sale price.
So, if Gunther did want to sell Central Perk in real life, how much would he be getting? If we were marketing the business, we'd be suggesting an asking price of around £550,000. Given the business's fantastic reputation and large, loyal customer base, that'd be a pretty good bargain for any potential buyer.
Whilst we may need to wait until the reunion to find out what really happened to Gunther, we are confident that if he had ever thought of selling Central Perk he'd have turned to Intelligent! Click here for more interesting business insights, or get a free and instant business valuation below.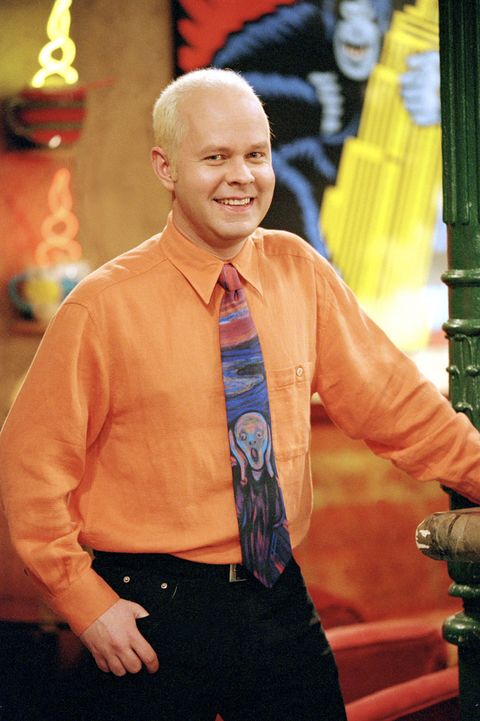 Get quick and easy insight into the real value of your business, without any obligations.
At Intelligent, all our experts use a specific formula that will give you a free and highly accurate baseline valuation so that you've got a figure to work with that most realistically resembles the value of your business.
Image Credits
James Michael Tyler as Gunther – Credit NBCUniversal
Central Perk Coffee House Window – Credit NBCUniversal